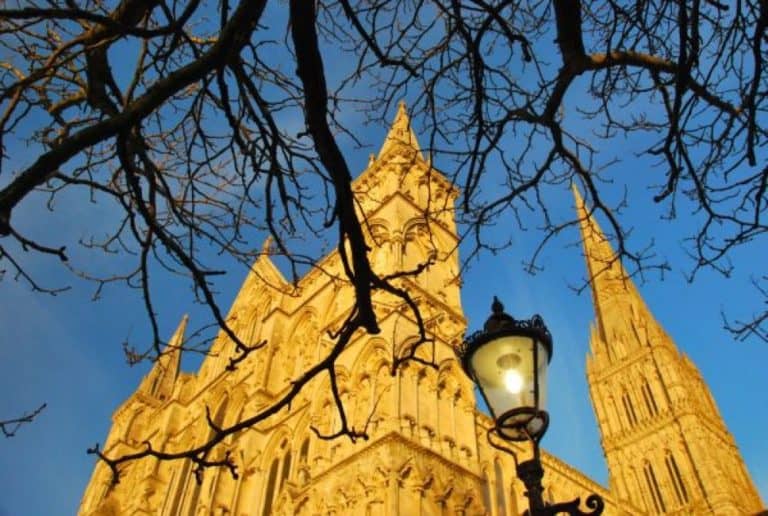 [January, 2012] The last destination of the one day bus tour from London was Salisbury Cathedral.
Here you can see one of the original copies of Magna Carta which was signed in 1215 ( I remembered this number for some reason).
Also it is famous for its tallest spire (123m) in the UK and the world's oldest mechanical working clock.
When we were there, a chorus group was practicing and I could hear a bit of beautiful singing.
The Salisbury city itself looks nice, too with old medieval houses still being used.
But we did not have any time to look at it because of this busy tour.