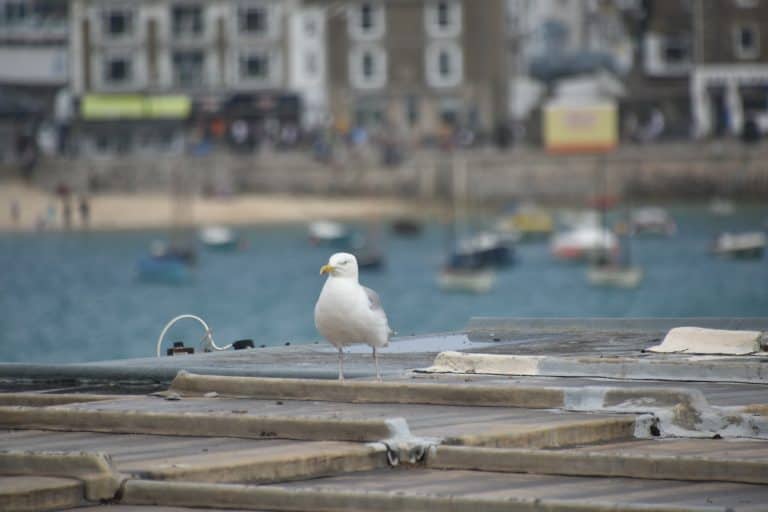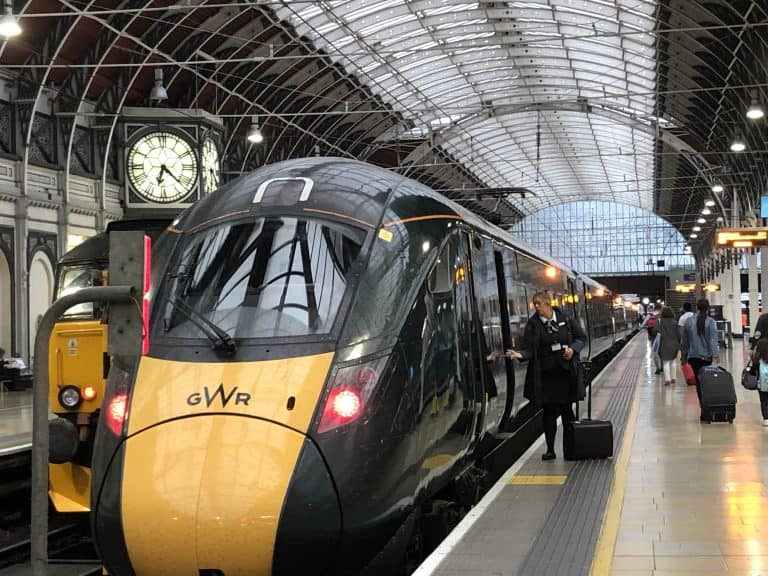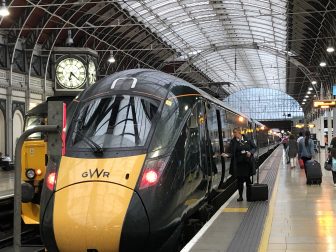 [ Aug.2019 ] We got up at 4:30 am and took a train at Paddington Station in London to St Ives in Cornwall, at the end of south west England.
It took about 5 and a half hours.
Because we got up so early, I slept deeply as soon as we got on the train, but after a while I realised that the air was so hot.
Surprisingly they had the heater on on the day in August.
Although the summer in England is relatively cool, we could not stand this.
Fortunately, this was only in our car and there were many empty seats in other cars, so we moved.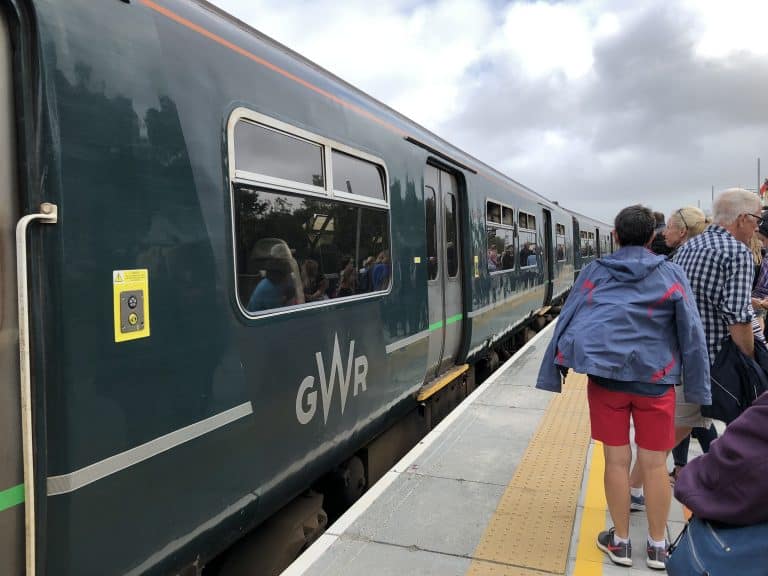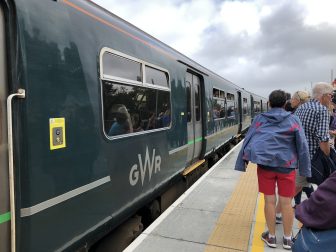 I was complaining "The service on the railway in England is horrible…", but afterwards I realised that the train itself was made by Toshiba.
I had thought the train went directly to St Ives, but in fact, we had to change at St Erth on the way.
By the time we got off at St Erth, the train from London was almost empty, but at the St Erth there were so many people whom I do not know where they were from.
We waited for the next train for about 20 minutes and this train was really full.
The journey from there to St Ives took only 10 minutes, though.
As soon as we got off at St Ives station, we could see the beautiful scenery.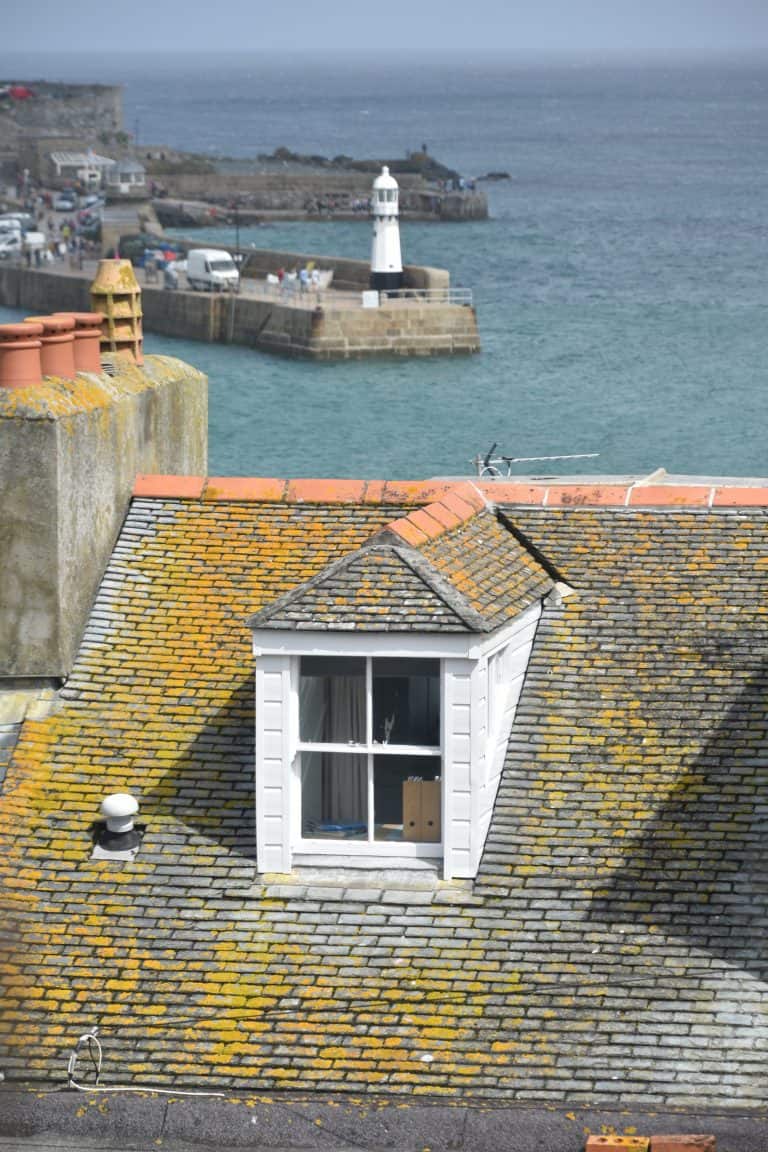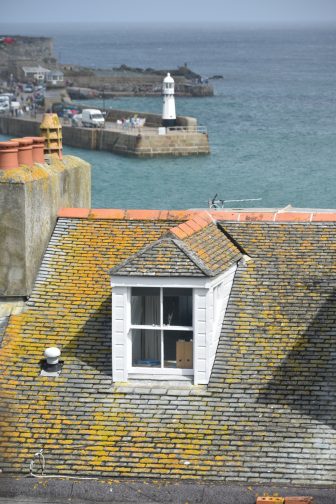 The sea was pale green, but when the sun came out, the colour changed to deep emerald green.
There was a bay and just below us was a beach.
And on the other side we saw many small moored boats and behind that was a town.
The houses here had roofs with yellow moss (lichen, maybe), which was giving a lovely atmosphere.
We walked down from the hill where the station was to the town centre.
The pedestrian street called Fore Street is the main street in the town and it was very crowded there.
I had been to St Ives a couple of times before, but it was my first visit in summer and I was very surprised to see so many people.
Along this street, there were many attractive small shops that I was definitely going to visit.
We were hungry, so popped in to one of the cafes, which was full, so we had to wait for a while to have a table.
Around here is famous for its "Cornish Pasty".
It is a kind of pastry with meat, potato and other vegetables inside and it is very heavy, so here we just had an ordinary sandwiches.