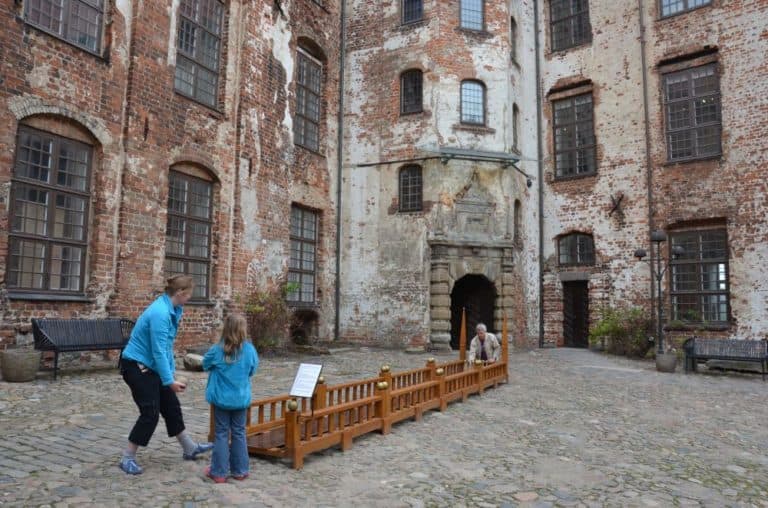 [August 2012] There is a castle called Koldinghus in Kolding in Denmark.
They say that the history starts in the 13th century, but in 1808, the Spanish soldiers who stayed there in the Napoleonic Wars started bonfire to get warm, and the fire burned this castle down.
It was left in ruins for a long time, but now rebuilt and we can see inside.
It is a unique castle.
They show not only old treasures, but their proud modern designs.
Also, as you can see from the photo, there is a old bowling to play in the courtyard and a special corner where you can dress up as medieval prince or princess.
I love costumes and enjoyed  being a princess.