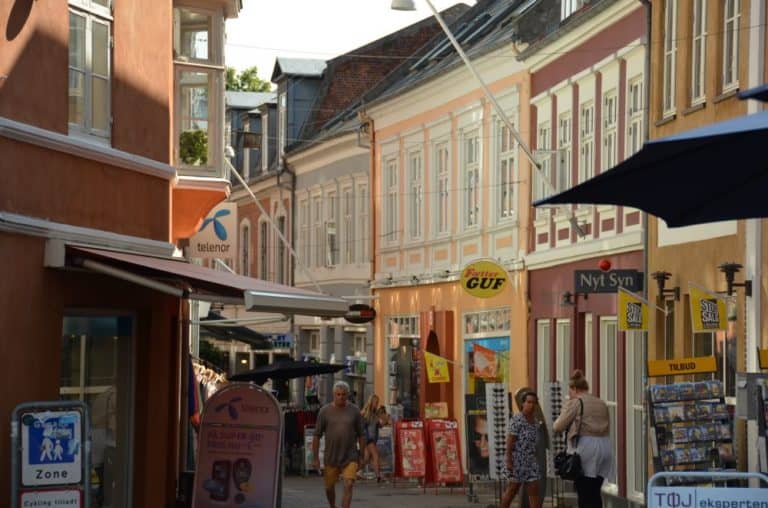 [August 2012] From Aero Island in Denmark, we took the ferry and arrived in Svedborg.
To catch the train to continue our journey, we would have had to run with our luggage.
So we gave up the train and decided to have a look at this town.
Luckily, there are lockers at the station ( in the UK there are not, because of the fear of terrorism).
Svendborg is a lively port town.
Because it was August, the streets were full of bargain hunters for summer sale.
The prices in Denmark are really reasonable compared with other north European countries.
We went to a gastropub listed in my guide book and had a quite nice hamburger and then went back to the station.