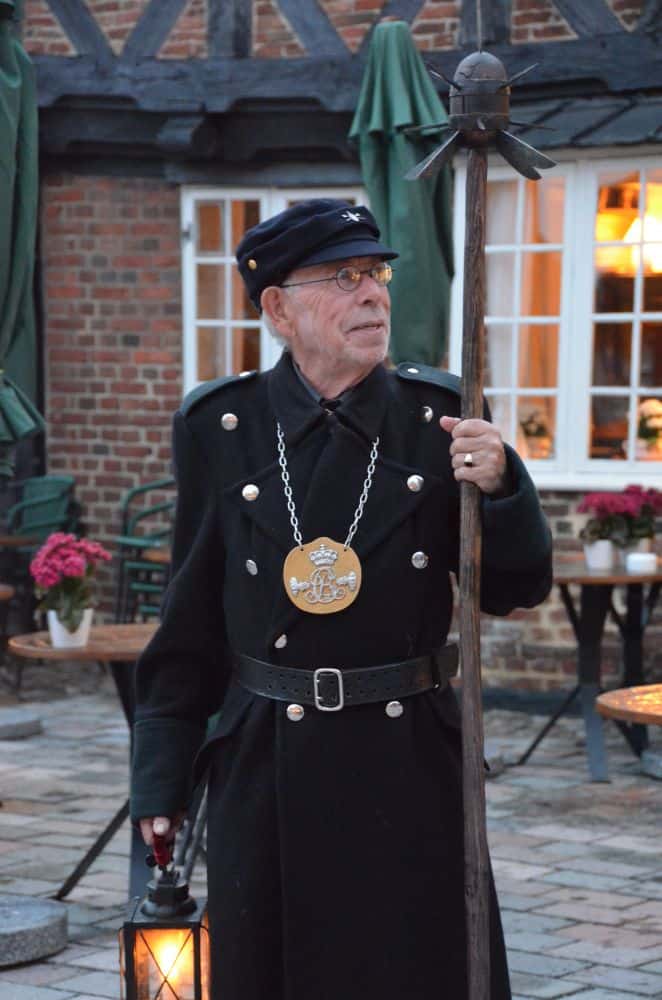 [July 2012] In Ribe, Denmark we joined a walking tour led by a night-watchman.
It started in front of an old restaurant at 10 pm.
This town used to have its own law, which was much harsher than other places around here and night watch was essential.
For example, theft would result in a death sentence by hanging and the punishment for murder was beheading.
Also I leaned that Danish history is mainly consist of the battles against Sweden.
He was a humorous person, but if you understand Danish or some other north European languages it would have been much more interesting, as his English was limited.
By the way, there were three Japanese women where the tour started, but they did not join the tour in the end.
I wondered if Ribe is well-known in Japan.