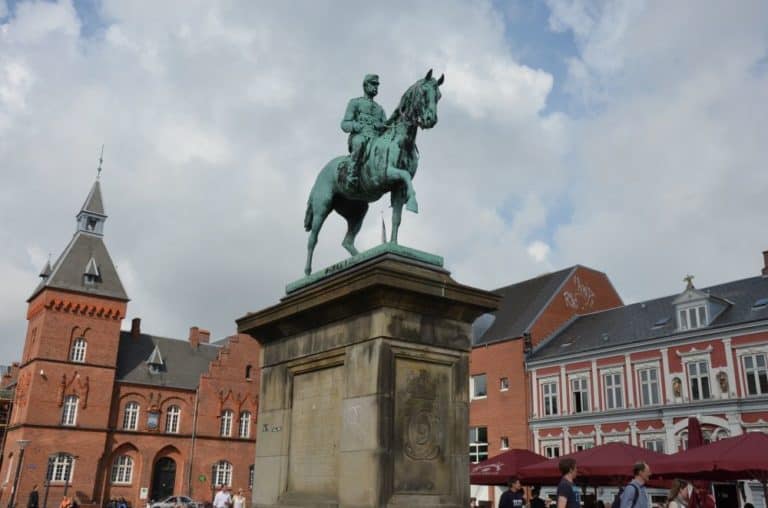 [August 2012] Our Danish holiday is ending.
We came back to Esbjerg where the ferry to and from the UK leave.
We had a bit of time, so went into the centre of the town to have a walk, but got uncomfortable because there were so many policemen around.
It did not seem to be having any events and ordinary people were having a good time at cafe or restaurants.
But on the other hand, around pubs there seemed a lot of drunk people.
In Denmark they close shops early on Saturdays and that makes people start drinking early, which escalates the problem of the drunks, I think.