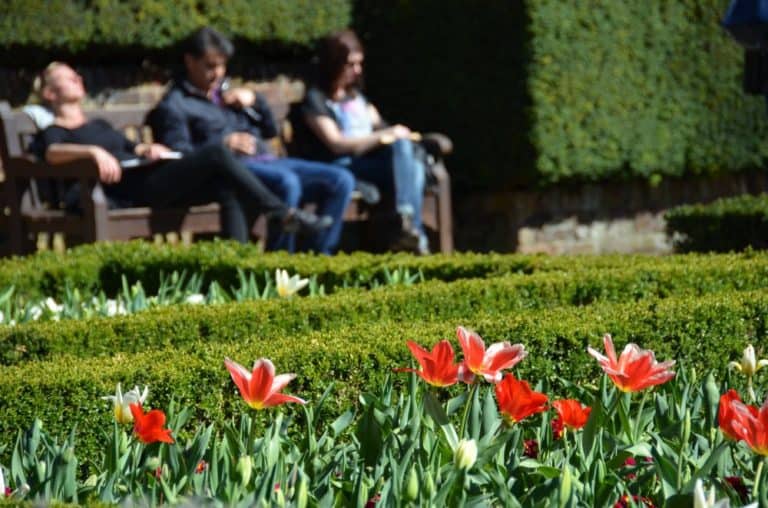 [ Apr.2013 ] In Europe, the winter this year was very long.
In the latter half of April, at last we had a fine day, sunny and warm.
Most of Londoners must have gone out to a park, one of whom was me.
Holland Park in the centre of the city was full of people.
I learned that this park was made in the 54 acre space, where a 17th century castle used be.
The castle was damaged badly in the WW2, but one part remained and now is used as a youth hostel.
When I first visited London long long time ago, I stayed in this youth hostel.
In Holland Park, there are two Japanese gardens.
One is Kyoto Garden, which was built in 1992 when London held a big Japanese festival.
And the other is Fukushima Garden which was opened last July, hoping for the recovery of Fukushima area from the Great East Japan Earthquake.