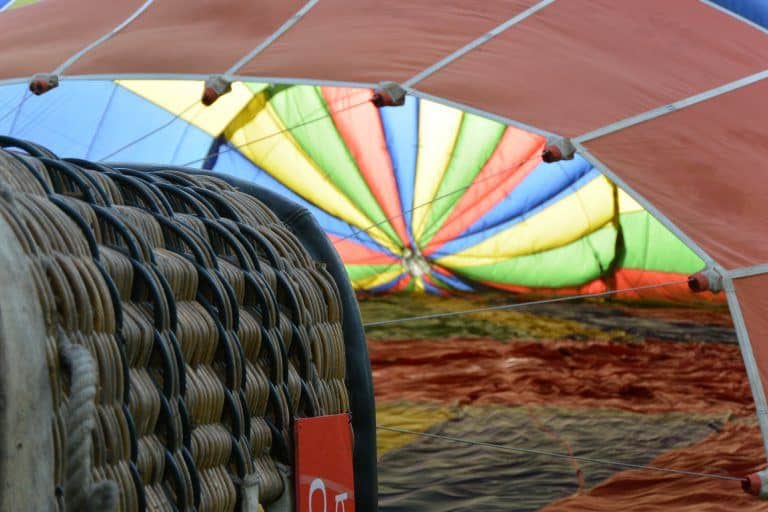 [ Aug.2017 ] Bristol, the city in the south west England, is a mecca of hot air balloon flights.
Every August, they have the Bristol International Balloon Fiesta with more than 100 balloons going up in the air.
I knew about the festival, so I checked if they do flights at the weekend when we were there.
Yes, they did.
When I searched, many balloon companies came up, but we chose the most orthodox sounding one called Bristol Balloons and booked the flight.
It was a discounted ticket for two, but still, it was £270 (about €310 or $356) which was not cheap at all.
After my booking, they sent us a document of 12 pages about the rules and procedures.
We had to read it thoroughly.
They do flights services twice a day (morning and afternoon) only from the 1st. March to the 31st. October.
But because the balloon flights are dependent on the weather, you cannot know until the last moment if the flight will go ahead or not.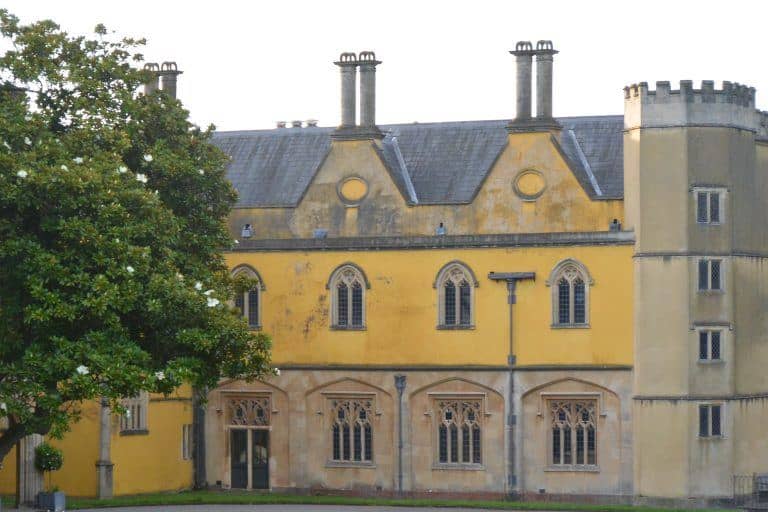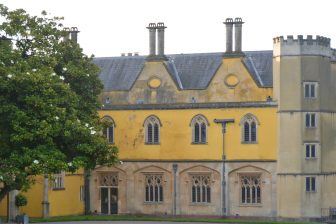 Because we chose the morning flight, we had to call the number they assigned after 11 pm the night before.
There was a recorded message, telling us if they will go ahead or not and where and what time we should go.
Luckily, they decided to go ahead and instructed that we should go to a park called Ashton Court Estate where the manor house whose history goes back to the 11th century is located at 6:30 in the morning.
When we told our taxi driver next morning where we were going, he said "Are you taking a balloon flight?", so it seemed that this is the usual place for Bristol balloon flights.
We were dropped at the entrance of the huge park of 850 acres and started walking on and on, but we could not see anyone or anything for a long time.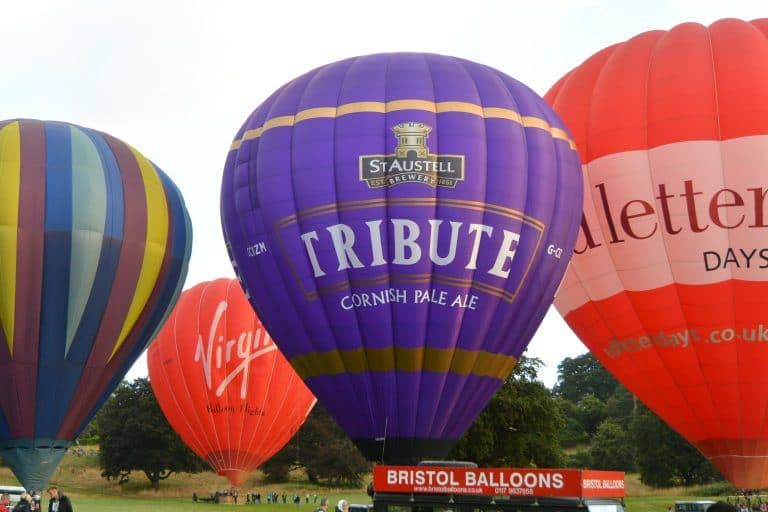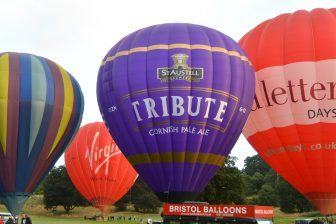 Finally when we started worrying, we came out to an open space where three or four balloons were already getting ready.
I did not imagine that so many balloons were flying on the same day from the same place.
Our Bristol Balloons' car has just arrived.
When we had a flight in Cappadocia in Turkey, when we arrived the site, the balloon was already getting big for us, but here,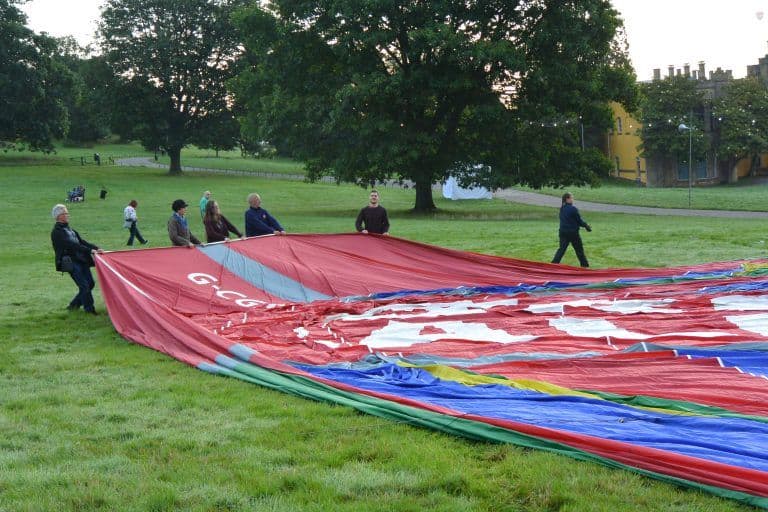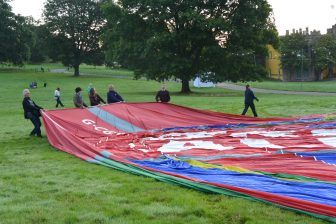 surprisingly we, the customers who paid £135 each had to work on it.
There were only three members of staff and only 15 customers.
Maybe because we all cooperated, the balloon swelled more quickly than I expected.
The basket was divided into 5 spaces, one for the pilot and four for the passengers and four people were allocated to one space.
There was a sort of bench within the passenger space so that people can sit with their back to the front of the balloon and we were told to sit and hold the rope when we were going up.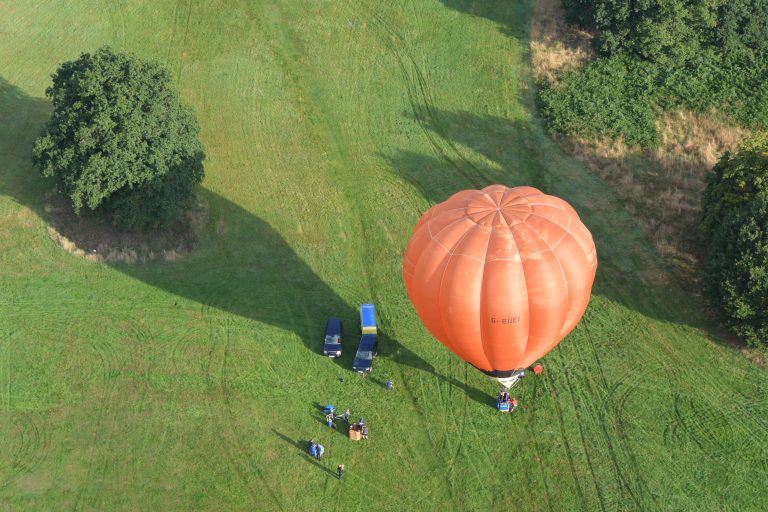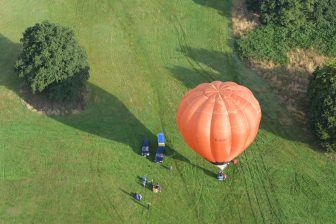 When we sat, we could not see outside.
So I did not feel the momentary fear I felt last time in Turkey when we were just going up, though it seemed that the basket bumped into their car and broke a part of the car, though.
When our pilot, Steve permitted us to stand up, we were already quite high.