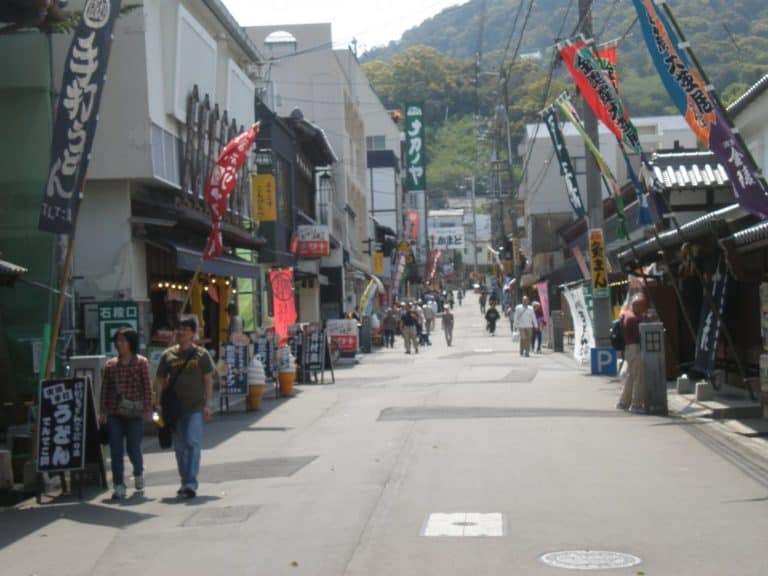 This is my friend, Bangly's posting.
[April, 2013] The first stop of my travel in Kagawa prefecture in Japan was Kotohira city.
During day time this city is very busy because it is located on the foot of Mt.
Konpira that is a famous tourist destination.
In the main street there are a lot of restaurants and souvenir shops, and because of that, there is an happy and characteristic atmosphere.
However, in the evening the town becomes totally empty and it looks like a ghost town.
Shops closes at 6 pm and you can meet only a few disoriented pedestrians.
According to my guide book, this city was built where there was a temple and for this reason their economy is based on tourism.
I'm thinking that in Japan there is a fusion of mysticism and nature and the tourism makes it possible not to change that by supporting the economy.