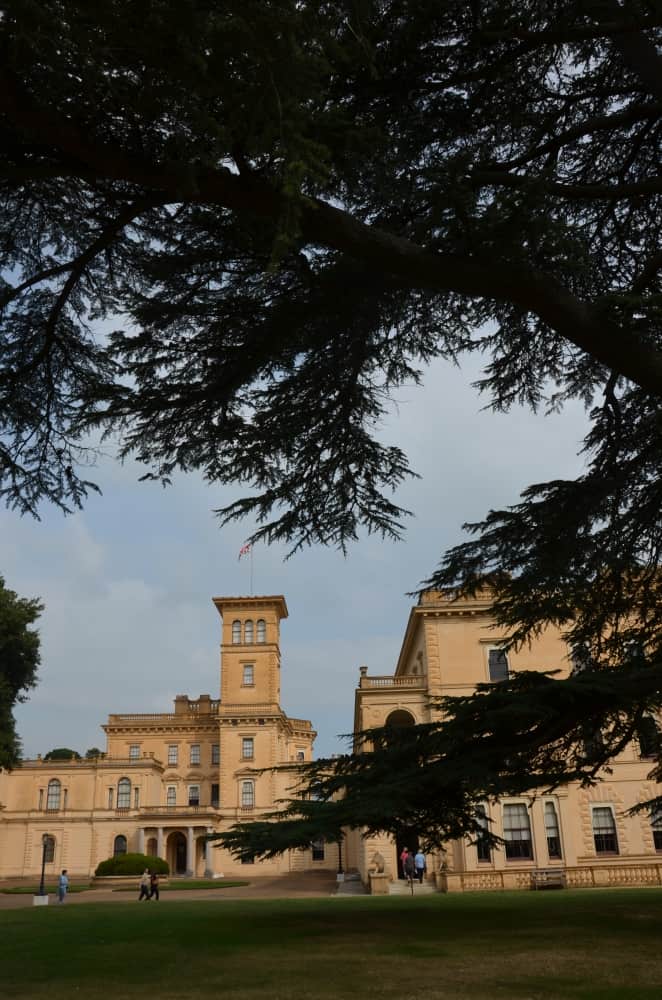 [ Sept.2014 ] The highlight of the Isle of Wight tour was Osborne House, which was a summer palace for Queen Victoria.
Here we had a long time to look around.
This palace was built in the mid 19th century and designed by Victoria's beloved husband, Albert.
He thought the bay around here looked like the one in Naples, so he made the palace look a bit Italian.
The tower in this photo is called belvedere and apparently this was often seen in Italian Renaissance buildings.
Unfortunately taking photos was not allowed inside.
I was impressed by some rooms with many Indian things.
Also, the garden was beautiful.
The railings had the feeling of Italian, too.
We could see the sea in the distance.
On the way back in the bus, the tour guide showed us 2009 film called "Young Victoria".
The screen was small and I could not hear the sound very well, but seeing this, I felt a bit closer to the queen.
Until then, I only had seen her as a statue with the dignity.