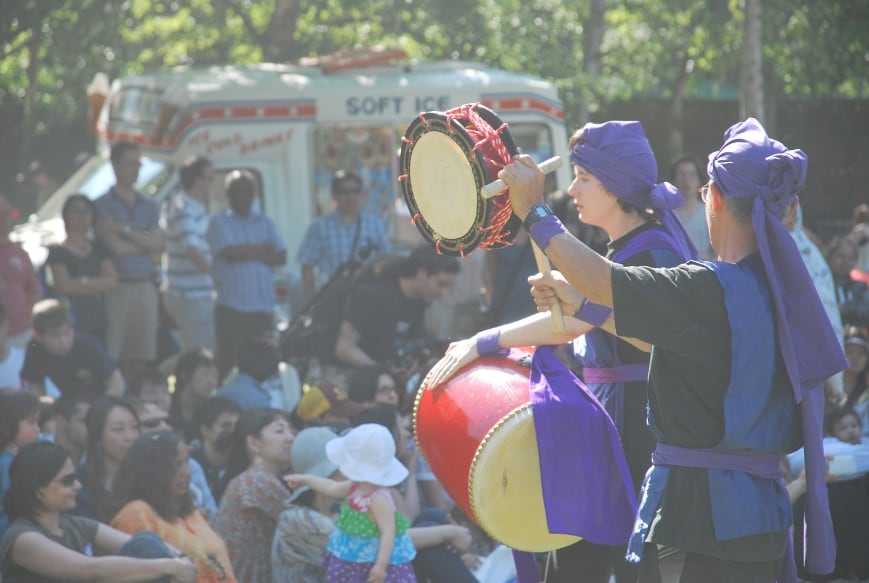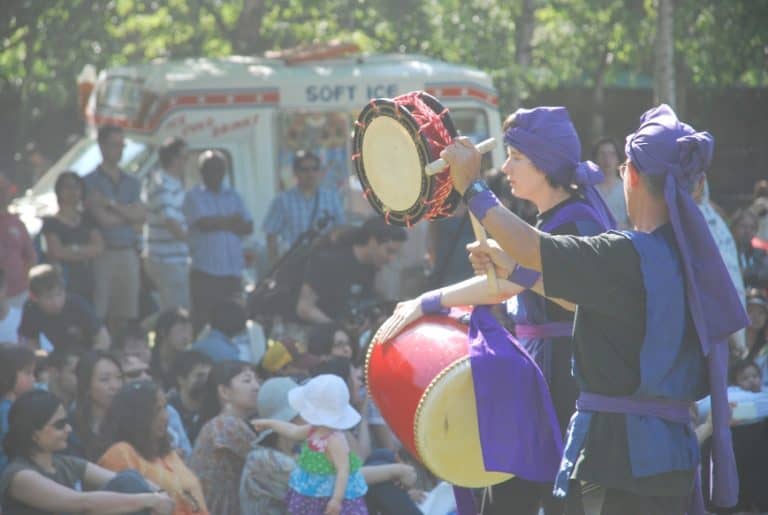 [May, 2010] In a hot spring day, we came across a festival with the theme of Japan held in a small park in London.
Various dances and music were performed by not only Japanese people but also non Japanese people.
The audience was mixed, too.
Many of them came to get some Japanese foods sold in the booths.
I am not sure why, but this kind of festivals seem very popular there.