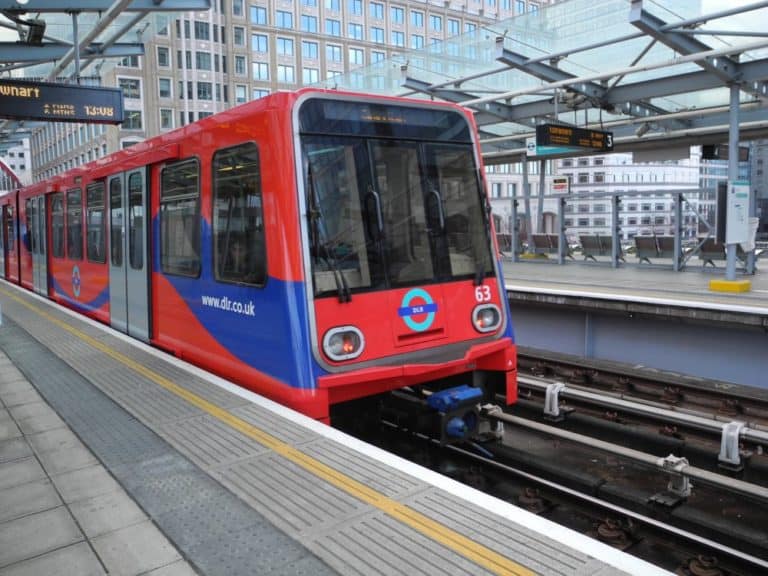 [Nov.2012] This is Dockland Light Railway (DLR) which runs in east London.
They run without any drivers, just like Yurikamome in Tokyo.
I had a look and found that DLR comercially started in 1987 and Yurikamome in 1995, so DLR is senior.
DLR covers 31 kilometres with 45 stations now.