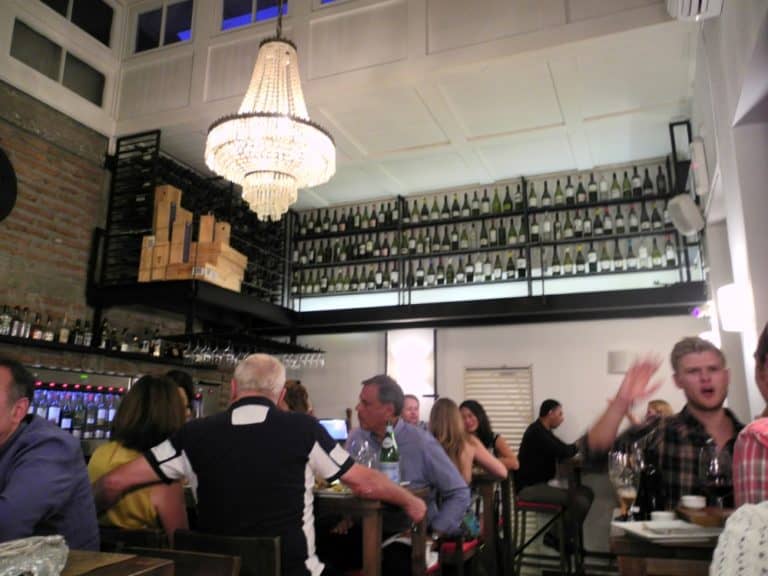 [ Dec.2015 ] In the evening of our first day in Santiago in Chile, we went to a restaurant our tour leader recommended as the best place to enjoy Chilean wine.
At first, we were nearly turned down because it was all booked up, but somehow we managed to get a table.
It seemed really a popular place.
We chose the set menu on the back of their menu.
Every time they served foods, they served a glass of wine to go with the foods, which was very interesting.
The starter had three kinds of foods, so they brought three glasses each.
Every glass had a little explanation tag.
The main was a trout stuffed with ham and cheese and a glass of cold red wine was served with it.
Of course the dessert wine was served with the dessert.
It was very nice and tasty and enjoyable.
The price was as high as in London, though.
By the way, our holiday this time was a group tour, but the group was only 4, us and another couple.
The other couple were keen beer drinkers and they did not drink wine at all.
People want to see and experience different things when travelling and this is an example.
The tour leader this time was very good and he tried hard to keep everyone happy.
We were so lucky.