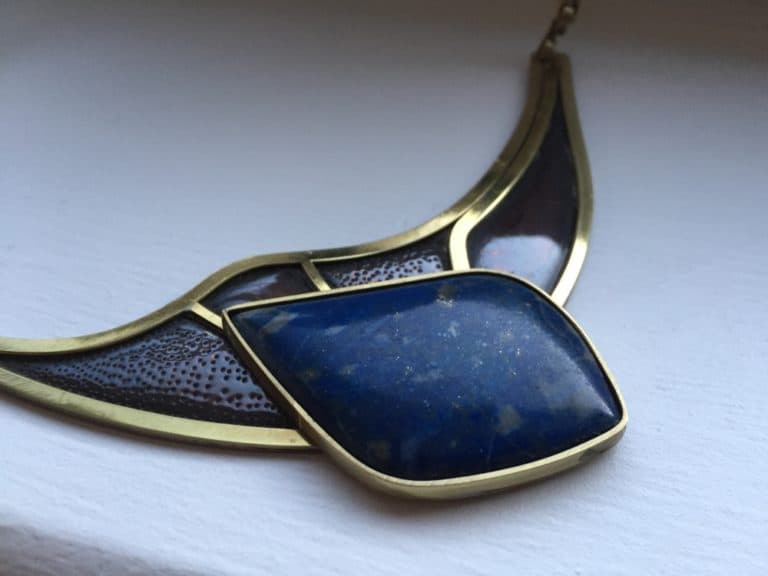 [ Dec.2015 ] One of the things I was looking forward to in this South America tour was 'stones'.
Chile is the one of the major sources of Lapis Lazuli.
This stone has an ultramarine colour with gold and white patterns is one of my top 5 favourite stones.
According to our guide book, there are many speciality shops which make accessories and sell them in the area called Bellavista in Santiago, so I was anticipating enjoying shopping there.
But unfortunately it was Sunday and on Sundays most of the shops are closed there.
Because we were on the tour, we could not come back the next day.
Fortunately, one or two shops were open and what I got there is this pendant of this photo.
The metal part is made of bronze and copper which are other main products of Chile, so it is the best souvenir from the country.
I was satisfied that I found something I liked.
The tour leader was surprised to see that I made up my mind so fast.
This Bellavista area was nice and colourful.
It seemed an enjoyable place when the shops are open.
There were many lovely looking cafes and bars.