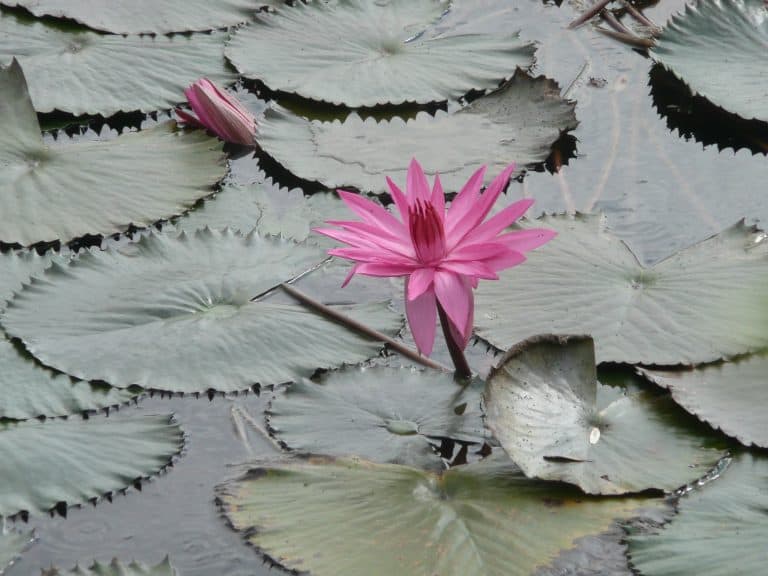 [Sept. 2010] What I was most looking forward to during this trip to Hungary was Europe's largest hot spring lake in Heviz.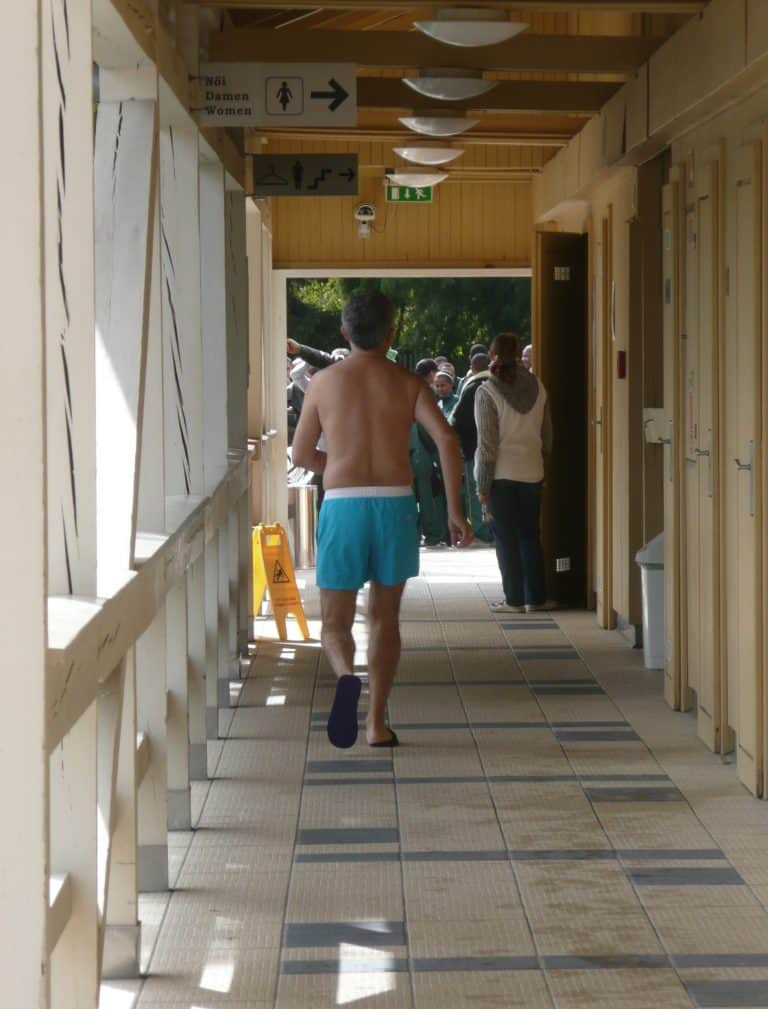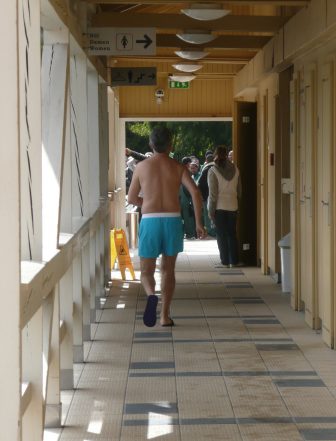 Heviz is a neighboring town about 10 kilometers northwest of Keszthely where we were staying.
The weather had been bad in this holiday, but fortunately, the rain stopped on this day.
The hot spring lake had quite a good facility, but we did not know the procedure, so at first we felt lost.
As a result of reading the signboard written in multiple languages ​​and asking the staff about it, we found that the minimum stay here was for 3 hours and that the ring given to you when you paid would be the key to the locker, and you would keep it around your wrist.
Of course, the changing rooms were separated by gender, but it was not a private room, but just one room for everyone, just like a nostalgic school changing room.
So we changed into a bathing suit and went outside (don't be naked).
As it is the largest in Europe, and a vast lake spread out in front of us.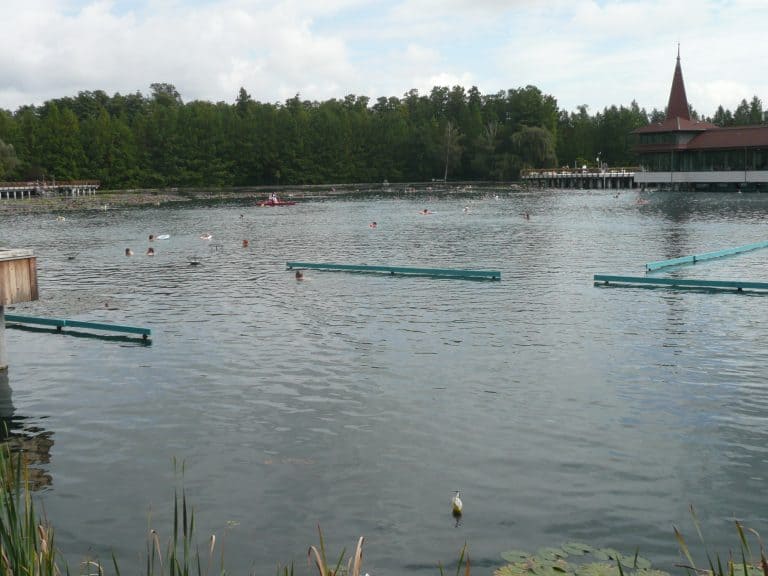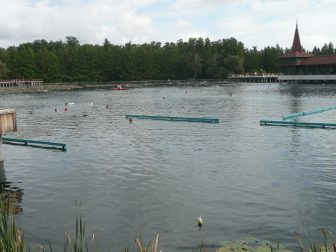 I looked it up and found that it is 47,500 square meters.
The maximum depth of the water, which was only written as "Be careful because it is deep", is about 38 meters.
I borrowed a black float and soaked in hot water.
The water temperature on this day was 31 degrees Celsius, and it felt lukewarm.
Even in the middle of winter, the temperature does not drop below 25 degrees Celsius apparently, and pink and purple water lilies were blooming on the edge of the lake.
The age group of people who were soaking in hot water was high.
Judging from the languages and appearances, there seemed to be many customers from neighboring Austria and Germany.
In Europe, even the elderly giants wear bikinis on the beaches, but here, as expected, there were many people in one-piece swimsuits.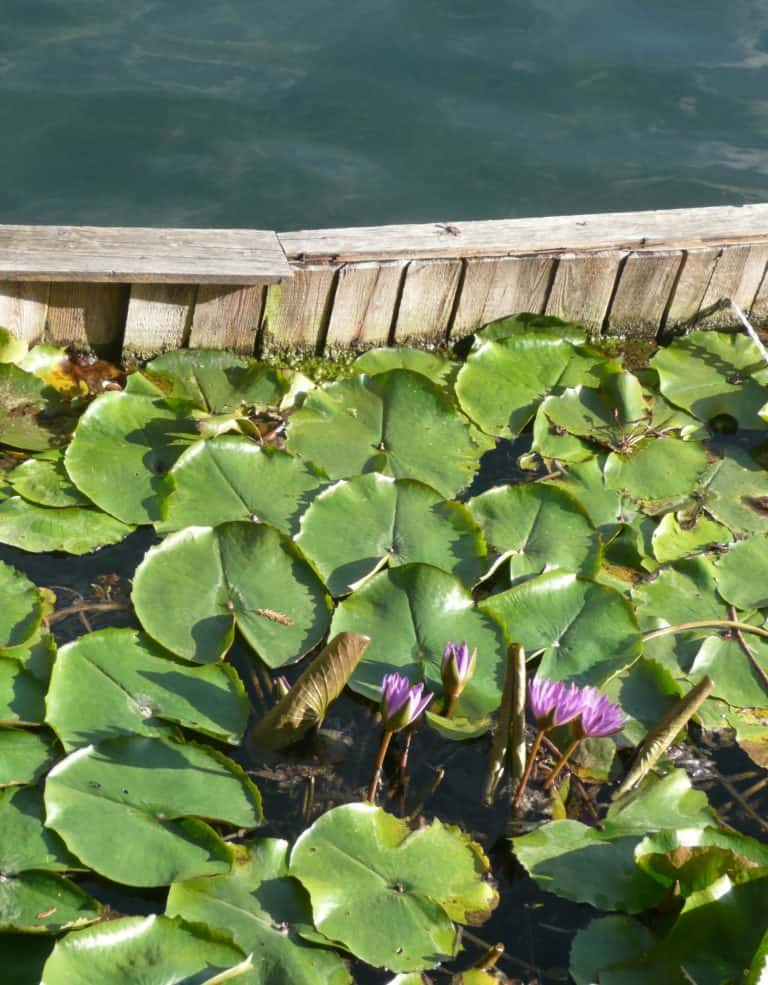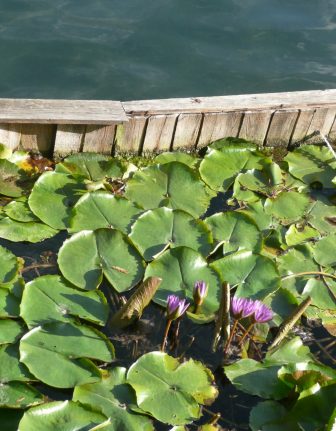 There was a pavilion in the middle of the lake, and when you enter, there were two types of water with a higher temperature behind the partition.
Although it was indoors, the water depth was the same as outside, and I stayed in a floating ring and relax in warmer water.
In one of the partitions, I saw people lined up and moving slowly according to the command.
It's a kind of exercise course, I imagined.
In the back of the pavilion, services such as massages and treatments were provided.
We decided to have something.
The difficulty here was that they accepted only cash.
Spending almost all our cash, my husband had a regular massage and I had something called a chocolate peeling treatment.
A young woman rubbed my body with a white scrub that really smelled like chocolate.
Unlike the regular strong massages that I do not like, it was soft and comfortable and I felt like sleeping.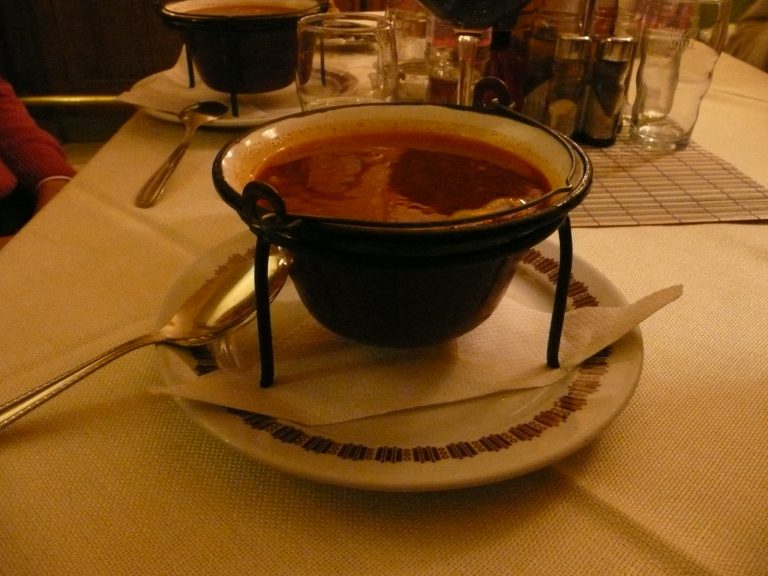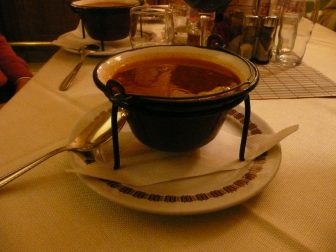 The effect was not clear, but I felt that the dry areas such as the skin on the soles of the feet have been moisturised for a while.
Ah, it was fun.
I was 120% satisfied and left Heviz.
We went back to Keszthly for dinner.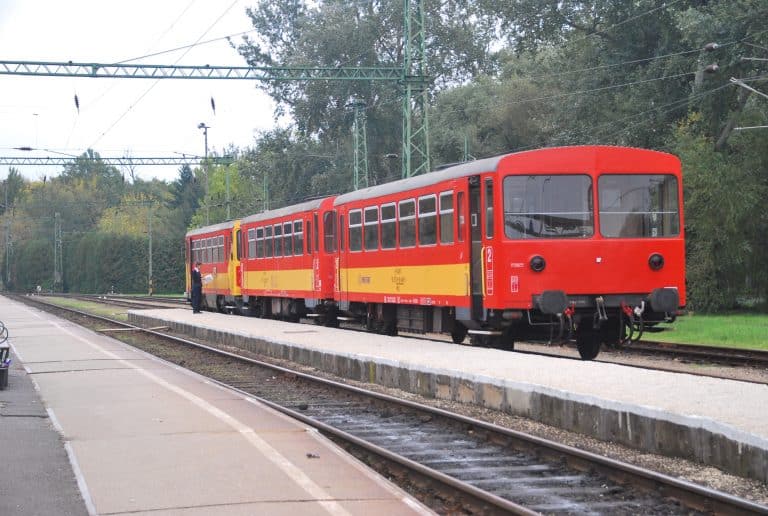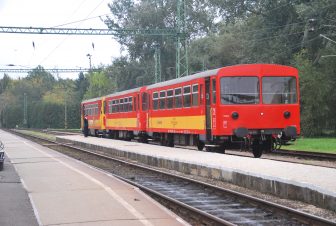 At a pub-style restaurant on Kossuth Street, I ate Hungarian specialty goulash soup and a little sweet cabbage rolls.
The next morning, we separated from our friends at the Keszthely station and we took the train to Budapest.
It was three hours journey and I slept on and off.
Even after sleeping for a while and waking up, the view from the window was almost same and flat, and was not exciting.