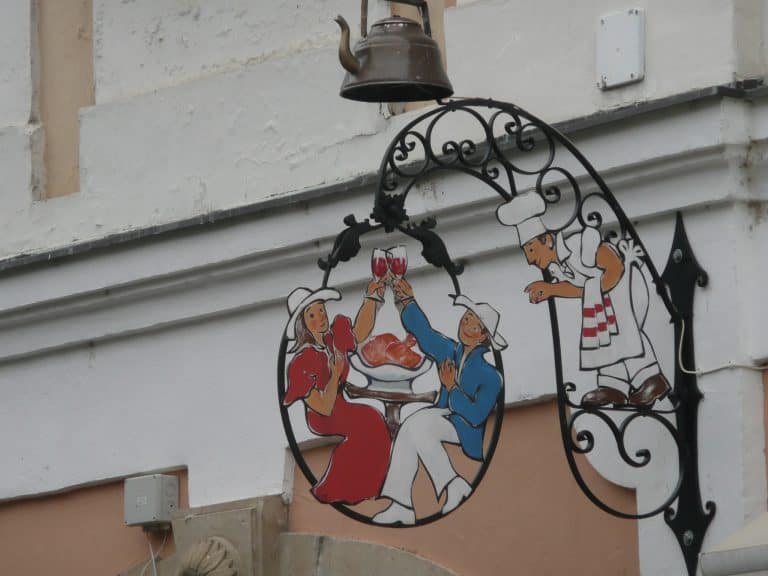 [Sept. 2010] The Festetics Palace is the main attraction of Keszthely, a Hungarian resort town facing Lake Balaton.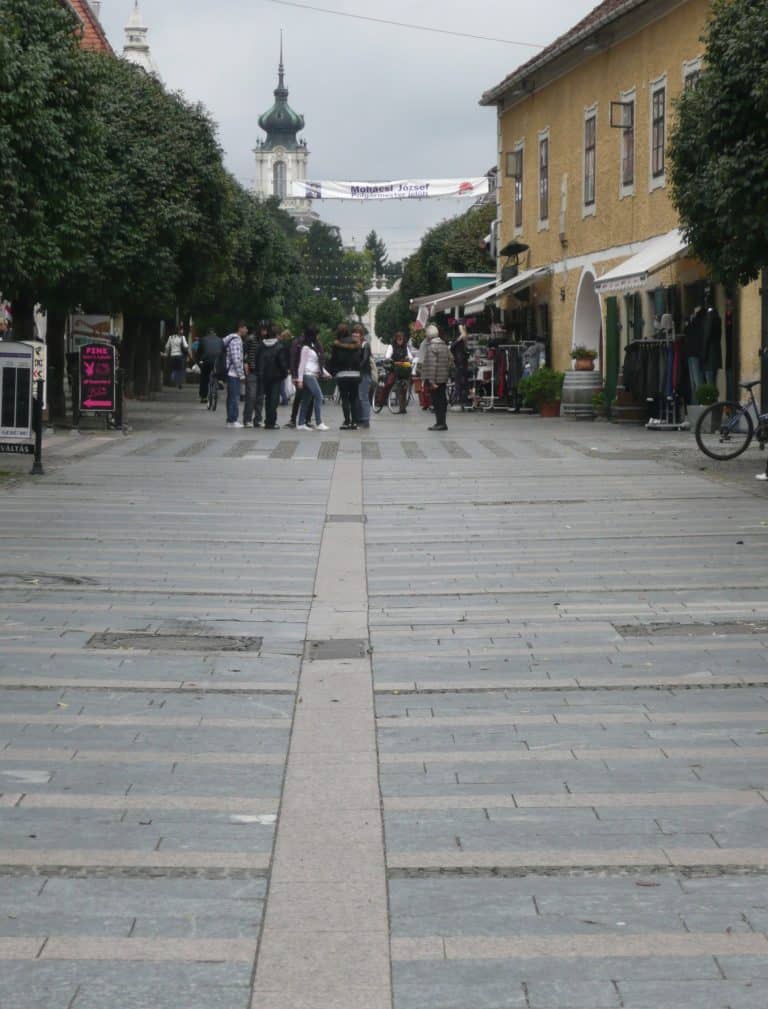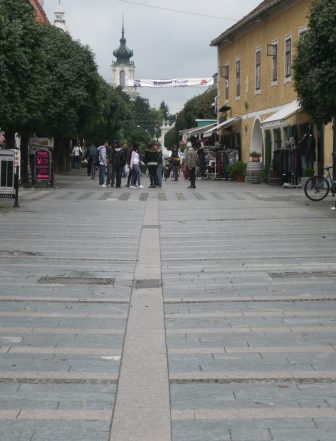 Built by a progressive landowner named the Festetics family from 1745 taking over 100 years, it is said to be one of the three largest palaces in Hungary.
Unfortunately, we did not have enough time to visit here.
A couple of friends who stayed in Keszthely for a week later visited the palace, which is a museum, and said that it was quite worth seeing.
We didn't enter the palace, but we enjoyed the street leading to this palace, Kossuth Street.
Kossuth is the name of the hero of the country who led the independence movement in Hungary.
I liked this Kossuth street which had the lovely atmosphere.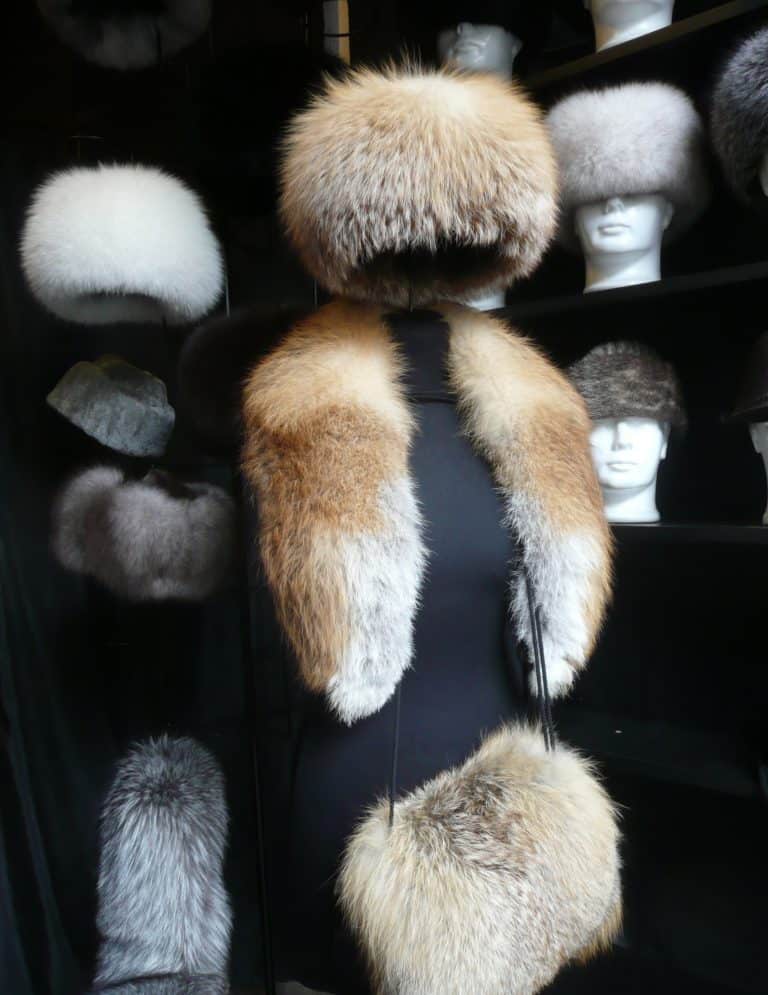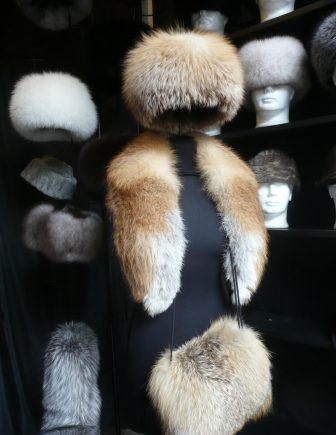 I had a feeling that they did not expect tourists from overseas (for example, the staff at the tourist information centre had the apathetic attitude), but it was a good place to take a stroll.
There were not enough souvenir shops, but a fur hat shop and a natural stone jewellery shop caught my eye.
After trying on this and that at the hatter, I got a sheepskin hat edging with fox fur.
In London, where we live, they hate fur so much that I was not sure if I could wear it there, though.
At the jewellery shop, I bought a heart-shaped fluorite pendant.
I liked the fact that the woman in this shop was an expert on natural stones and I could see that she really loved stones.
Leaving this Kossuth street and walking further, we came across an open air market.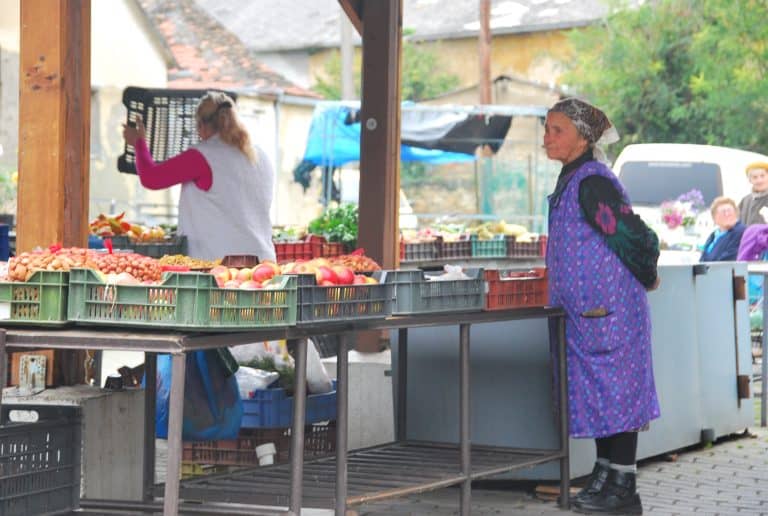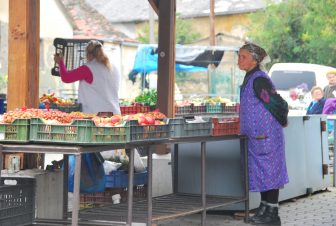 It was a food market for locals that did not seem to have tourists in mind.
Lovely elderly women wearing neckerchiefs and cooking smocks were selling foods quietly.
There were others not so lovely in a lovely jersey, too.
The age group on the customer side seemed to be older as well.
We bought here paprika powder, which is an essential part of Hungarian cuisine.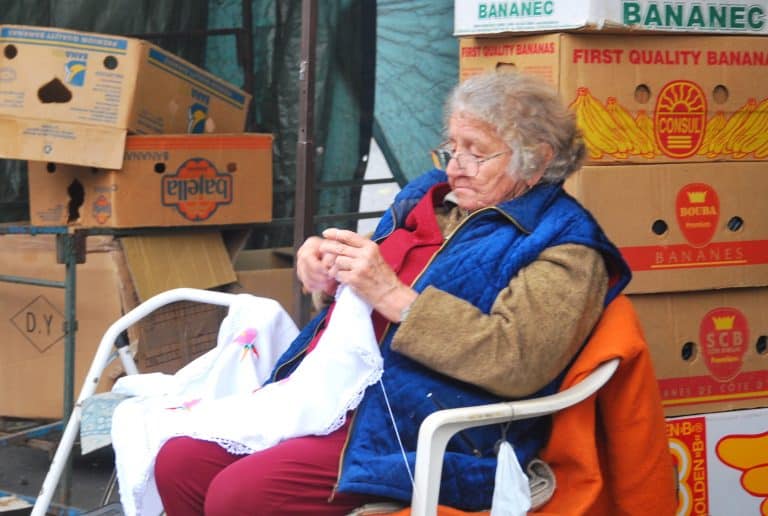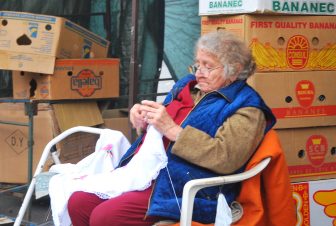 By the way, one thing I noticed in Hungary is that young people were taller and often good looking (for example, the waiters in restaurants in Budapest), while most of middle-aged and older people were shorter.
My husband and I discussed about it and concluded that perhaps the old people grew up in the socialist world suffering the shortage of things during their young growing ages and they couldn't grow tall because of lack of nutrition.
Tall young people would go shopping at large supermarkets in the suburbs instead of these open-air markets.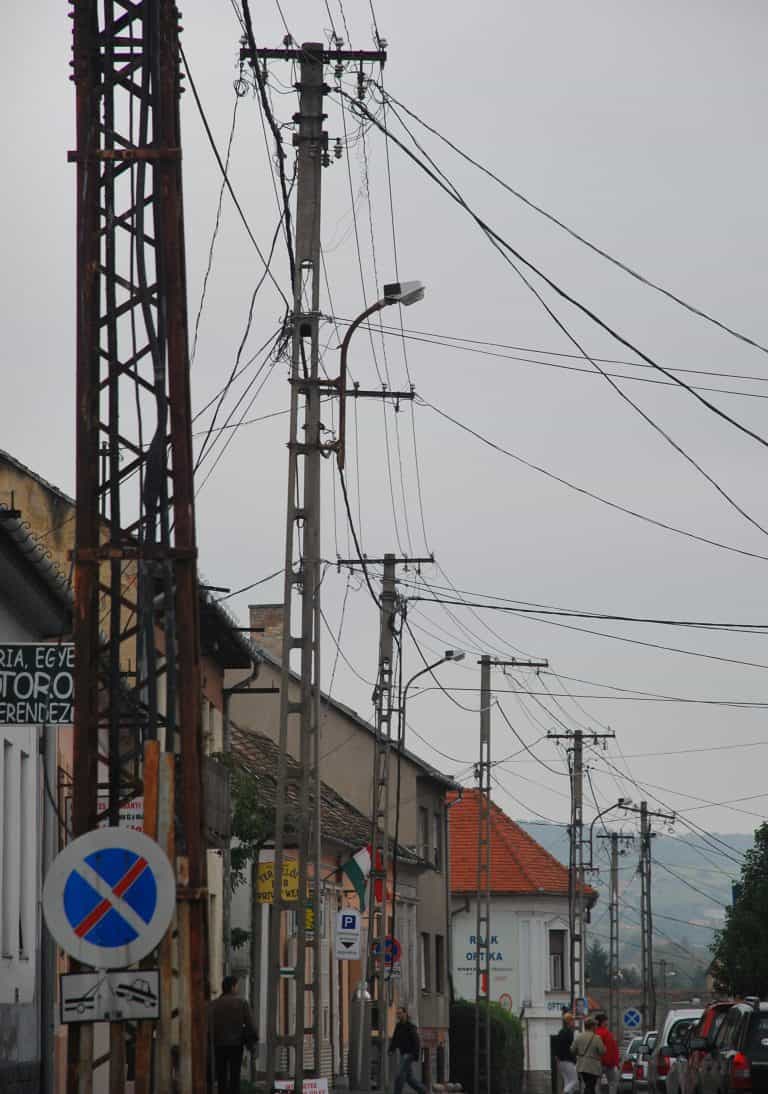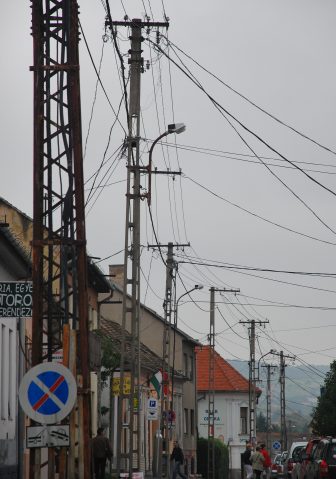 We also went to one of the supermarkets the night before to buy what we needed.
It was Tesco, the British supermarket.
It's open 24 hours a day and we went there quite late on Sunday, but it was open.
We found all the necessities all right, but when I looked around the clothing section, I was surprised at the poor quality of them.
Of course, they were cheap, but it was so bad that I felt sorry for the consumers here.