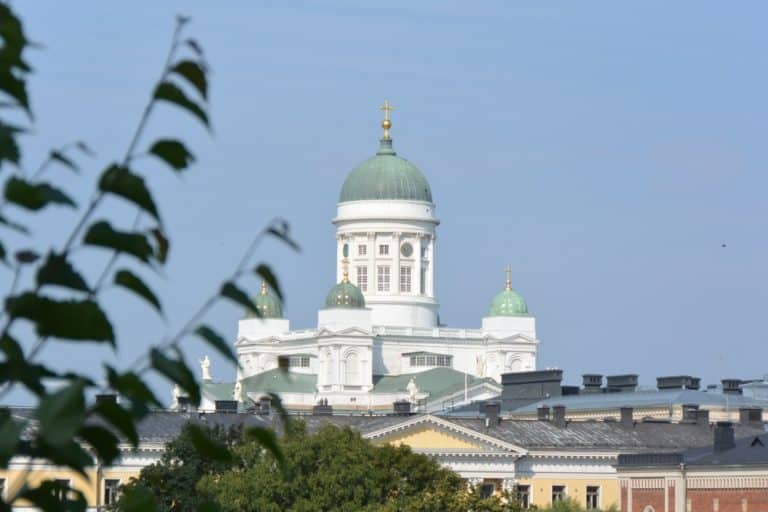 [ Aug.2015 ] This is the photo of Tuomiokirkko ( Helsinki Cathedral), which is the symbol of the city.
This is one of the two cathedrals in Helsinki and it is Lutheran.
It was built in the mid 19th century in the style of neo-classic.
I was impressed by its size and whiteness.
It stood on the long and wide staircase (it is a shame that I did not count the steps) which was quite steep, so much so that I felt a bit frightend to step down as I have a slight fear of height.
This is a proud cathedral, claiming "I am the best".
It is open to the public all year round except when they have weddings or some other religious events, and we could not enter because something was going on when we were there.