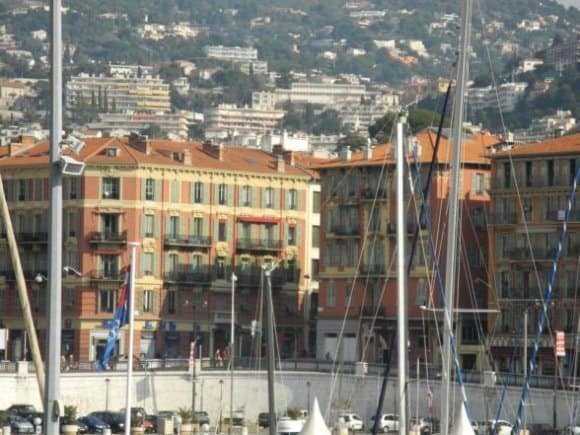 [February, 2011] This is a photo of the port of Nice taken from top of the bus, which you can hop-on and hop-off freely.
I suppose those who are travelling a lot all over the world would look down on this sort of sight seeing bus, but I like it.
It takes us to important places in the new unknown town, so I use them as an introduction to the town.
Also I can save time.