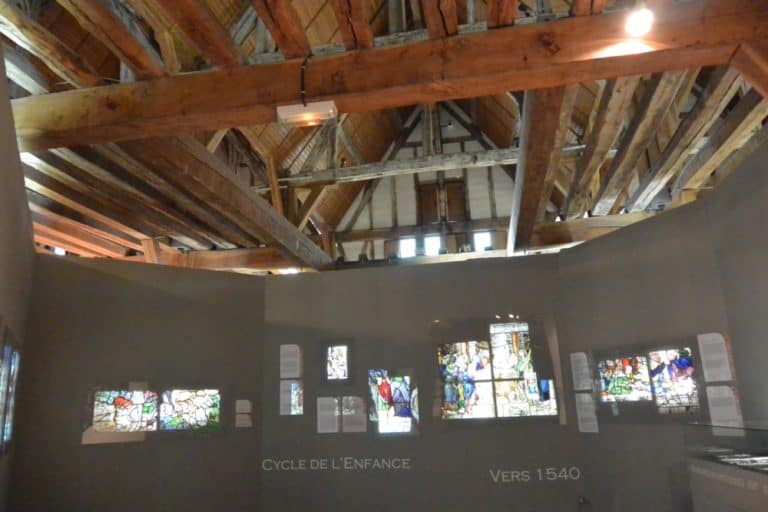 [ Mar.2015 ] Chartres in France is the town of stained glasses.
Not only the cathedral which has many wonderful pieces, but there is the International Stained Glass Centre nearby, housed in an old building.This building was built in the 13th century and used as a granary until 18th century.
We arrived there late and did not have much time, so we could see only partly, but I was impressed by the video was showing how to make a stained glass in detail.
It is a hard work.
In this centre, one of their missions is to pass the stained glass technique on to the young generation and they organise workshops.
I just remember that when we tried some glasswork in a craft centre in Hakone in Japan, I failed completely.