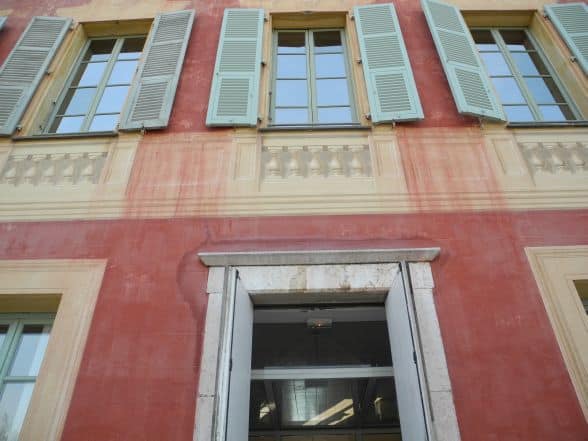 [February, 2011] We don't go to museums so often when we are travelling because we prefer looking around the towns and the landscapes, but this time in Nice, we visited museums of Matisse and Chagall.
Both are my favourite painters.
Especially, the paintings of Chagall makes me feel warm with those vivid colours, although apparently they have some religious meanings. This is Matisse museum.
I was surprised that it was free to enter.