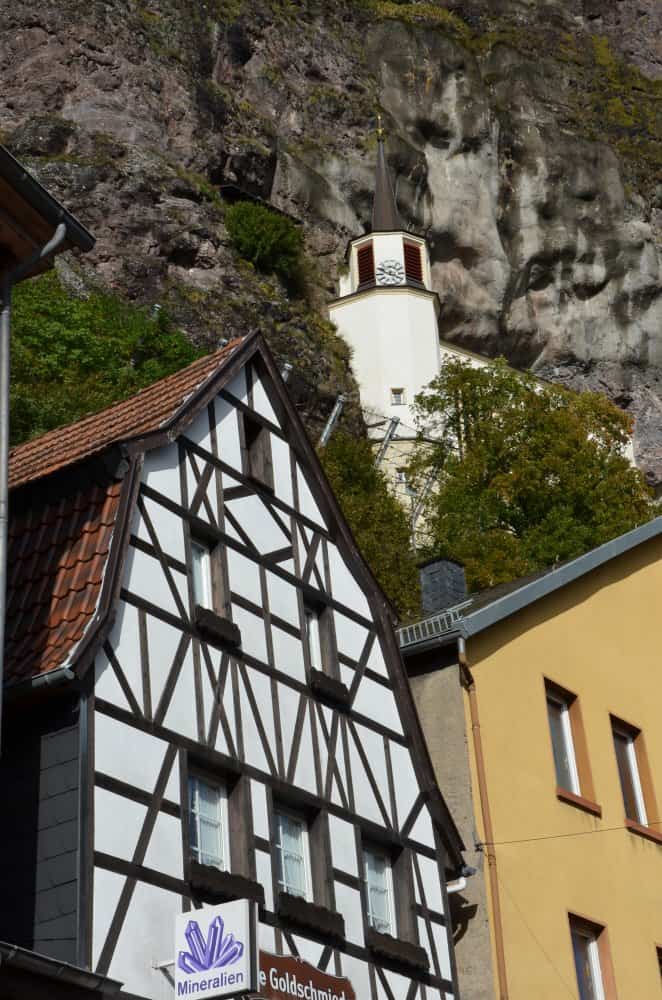 [September 2012] Oberstein in Germany is famous for its gem stone business, but another speciality here is this Felsenkirche, a church built into a natural niche in the rock.
You can see this from the train and it is very eye catching.
It was built late 15th century.
It's interesting to enter this church through a tunnel in the rock beside the church itself.
Of course they still have services here.