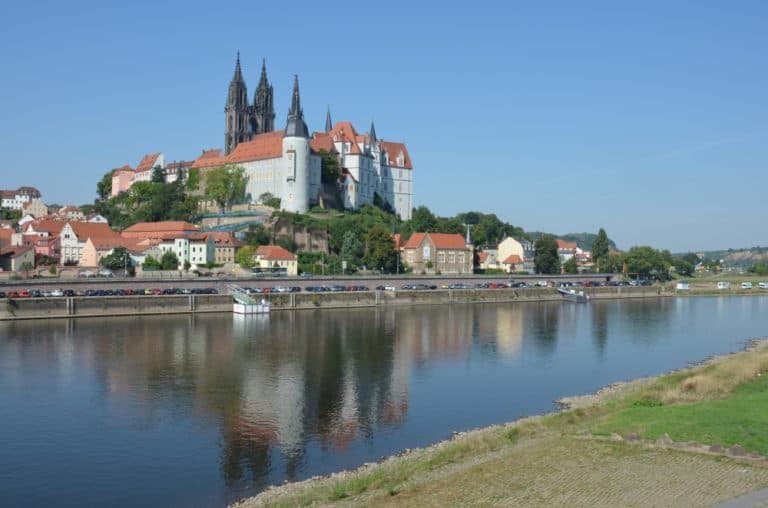 [ Aug.2015 ] We went on an excursion from Dresden to Meissen in Germany.
Meissen is famous as a porcelain producer, but there is a proper town called Meissen.
We enjoyed walking around the pretty old town on the day without visiting the porcelain producer.
There are three railway stations named Meissen and to get to the old town, the best station is Meissen Altstadt.
We did not know that, so we got off the first Meissen station and had to walk quite a lot under the strong sun.
But because of that, we could see the beautiful scene of this photo.
In the old town, there were many colourful houses, which was lovely, but there were some abandoned old houses, too.
Some of them were worked on.
I suppose during the East German era, keeping the beauty of the town was not their priority.
I felt these abandoned houses were the evidence of the failure of communism.
Probably in a few years time, all those houses will have been repaired and Meissen old town will be a perfect beautiful town.