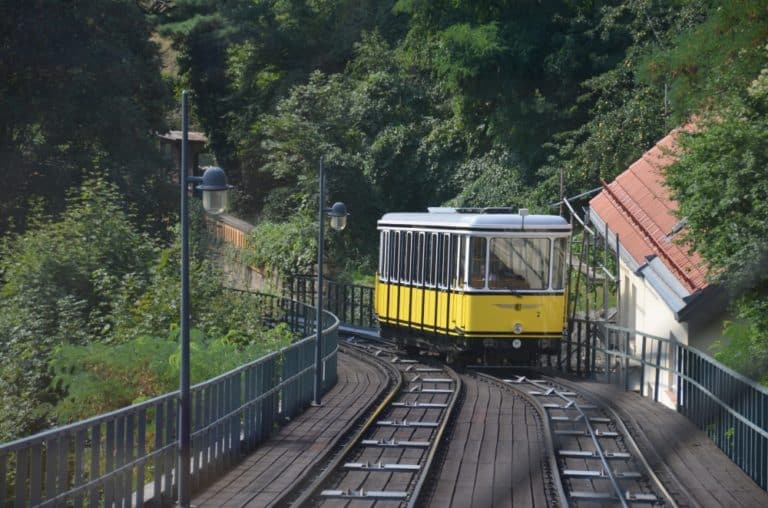 [ Sept.2015 ] We went to ride a funicular railway which was situated away from the centre of Dresden in Germany.
In this city tram network is developed very well, so it is easy to move around as long as you have got the transport map.
Before the ride, we crossed a brige, which was an attraction itself.
This bridge over Elbe is called "Blue Wonder".
The reason why is that this 150 metre bridge does not have any bents, which was a technological wonder at the end of 19th century when it was completed.
The funicular was opened in 1895.
This hill used to be covered with vineyards, but apparently because of some virmin, they had to close down in the 19th century and the owners had to sell their land.
Then the rich people in Dresden moved here and they needed the transport, so they started building the railway.
According to the leaflet, the view from a hotel which is in front of the station on the hill is wonderful, but when we went there, the hotel was closed down.
We followed other people for a while, but did not get to the point of the good view.
Instead, we walked around the lovely residential area with gorgeous houses.
The atmosphere there was very nice, but unfortunately it was very hot and we had to walk up and down the slope, which was very tiring.