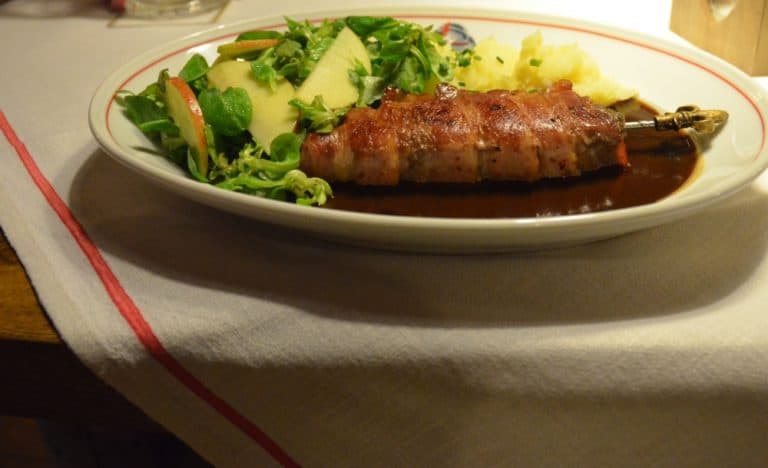 [ Aug.2015 ] On the second day in Dresden in Germany, we had dinner in a restaurant called 'Edelweiss' in Neumarkt square, whose theme was Switzerland.
The waiters and waitresses were wearing pretty costumes here, too.
My main was liver wrapped in bacon (above).
It was rich and heavy, but tasty.
It was much more delicious than the 'mixed traditional cooking' we had the day before.
The garnished salad had some pieces of apples in it, which was refreshing.
My husband had beef stew with some mushroom, which made him nostalgic as it was done as his gramma used to do.
We drank beer with the meal.
In Germany, we drank beer more than wine.
We came back to this restaurant a few more times.
It was very conveniently located from our hotel and the staff were pleasantly friendly.