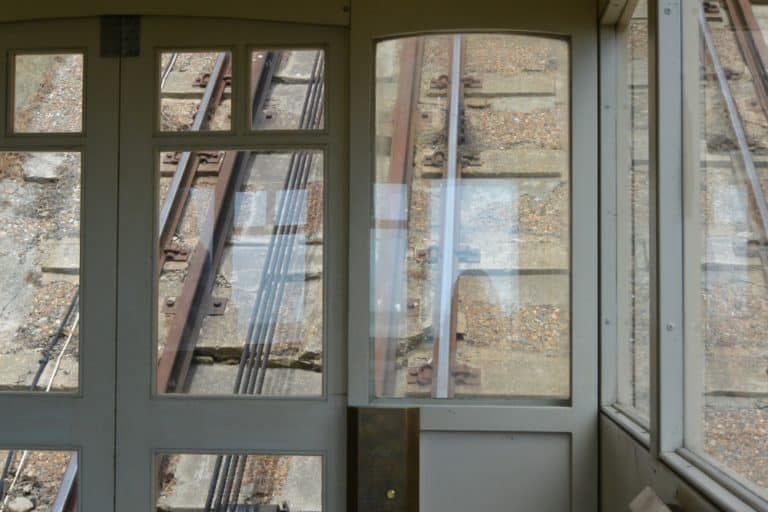 [ June, 2015 ] After a satisfactory lunch in Hastings in the south of England, we went up the East Hill by East Hill Lift.
The station was just next to the restaurant.
The lift is in fact a funicular railway.
The wooden car was cute.
The length is very short, only 81 metres, but the gradient is 78%, which means it is the steepest funicular railway in the UK.
We saw the tracks from a distance and it looked nearly vertical. The ride was a flash, but I enjoyed the climb.
The East Hill is the starting point of some walking routes and there is nothing there.
It was great place to see the old town of Hastings.
We could see the town had developed between two hills.