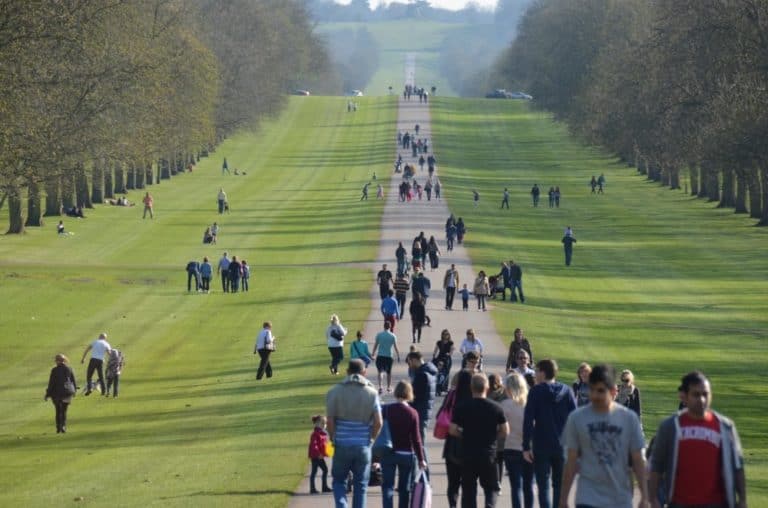 [ Mar.2014 ] What I wanted to see most on the day in Windsor was this long road called Long Walk.
I had seen the photos of this place many times, but this was my first walk there.
This is the avenue of 4 km which connects the Great Park which was created for the royal family to hunt and the castle.
We could not walk all the way, but felt the length of it and I got satisfied.
The weather was very nice and there were some families having a picnic there.
In the Great Park, the deer are pastured and they say that sometimes you can see them from the Long Walk.