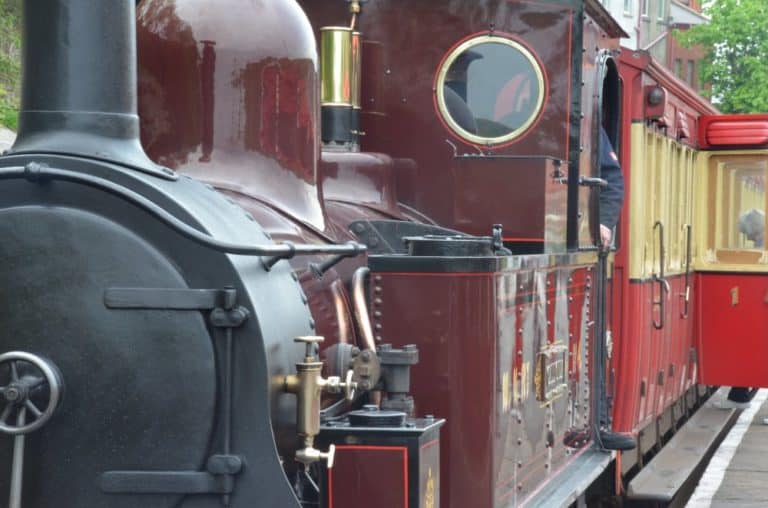 [ May, 2014 ] The third train we rode in Isle of Man was a steam train which connected from Douglas, the capital city to the southenmost Port Erin.
This was built in 1873 and apparently arguably the oldest narrow gauge railway in continuous operation in Britain.
They still use the original locomotive engine.
The carriage was all compartments even without corridor and each room had doors.
There used to be trains like this in the mainland, too.
I had a ride on one of them once).
The pattern on the seat was the three leg symbol of Isle of Man.
The engine was working hard.
I saw the smoke came out and heard the engine noise, but the train was very slow.
We enjoy riding to Castletown looking at the idyllic view of the sea and sheep out of the window.
By the way, you have to be careful about the timing of taking these pretty trains.
Apparently, they do not operate them during winter.
They run from March or April to early November only.
In summer, there is another one to try, which is a tram pulled by a horse within Douglas.
When we were there in early May, it was not there, yet, unfortunately.