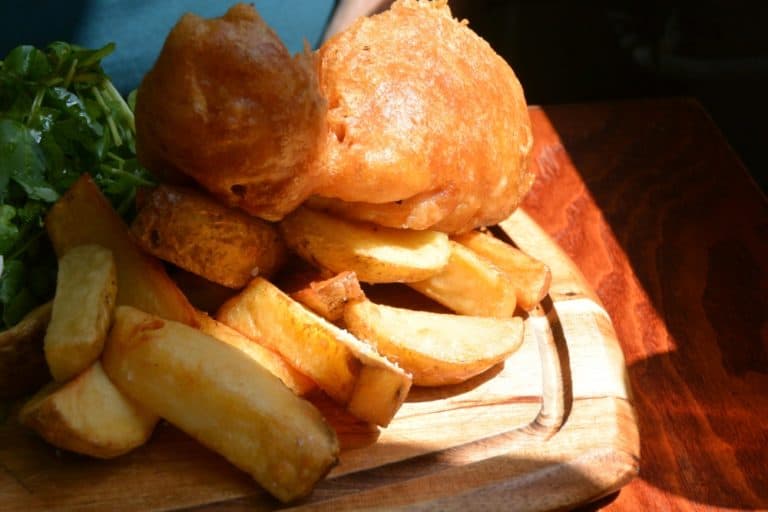 [ June, 2015 ] Hastings, in the south of England, is famous for its fishery and there are many seafood restaurants.
The staff member at the tourist office said, pointing to the map "Around here in the old town, there are many traditional fish&chips restaurants".
We chose one with an atmosphere that was a little bit more urbanised than the others.
The interior was very simple and I thought this might be open only in summer, so I looked online and found that it was new, opened only less than a year ago.
This photo shows the fish and chips that my husband ate.
I chose plaice.
Both of us were very satisfied.
They seemed to have some regulars already.
Some of the customers were chatting with the chef.
The name, Rock A Nore, sounded strange, but it was the name of the street on which this restaurant is located.
The Fishermen's Museum is in the same street and it is diagonally opposite of this restaurant.