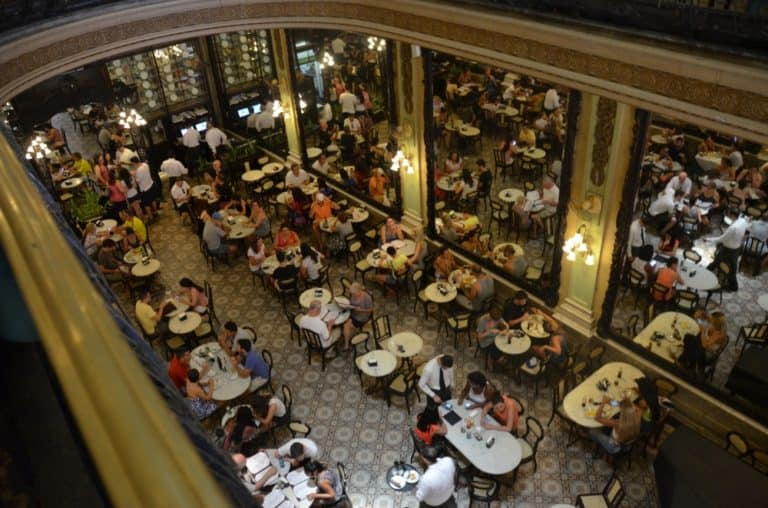 [ Jan.2016 ] On that day we had our lunch in the historical restaurant in Rio de Janeiro called Confeitaria Colombo.
It was a large restaurant with the huge mirrors founded in 1894.
Because of the mirrors the space looked even bigger.
These mirrors are from Belgium, the stained glasses are from France and the tiles are from Portugal apparently.
About 100 years ago, the city's upper class people used to gather here to gossip and plot.
Also artists and intellectuals met here.
Now it is a tourist attraction and it was full of tourists.
The ground floor is a cafe and the fist floor is a restaurant.
We went up to the first floor by the lift and ate turkey with orange sauce.
The liquorice in the sauce tasted a bit peculiar.
It seems that the conventional way was to eat some sweets on the ground floor, though.
If there is a chance to visit there again, I would like to try their legendary waffles.