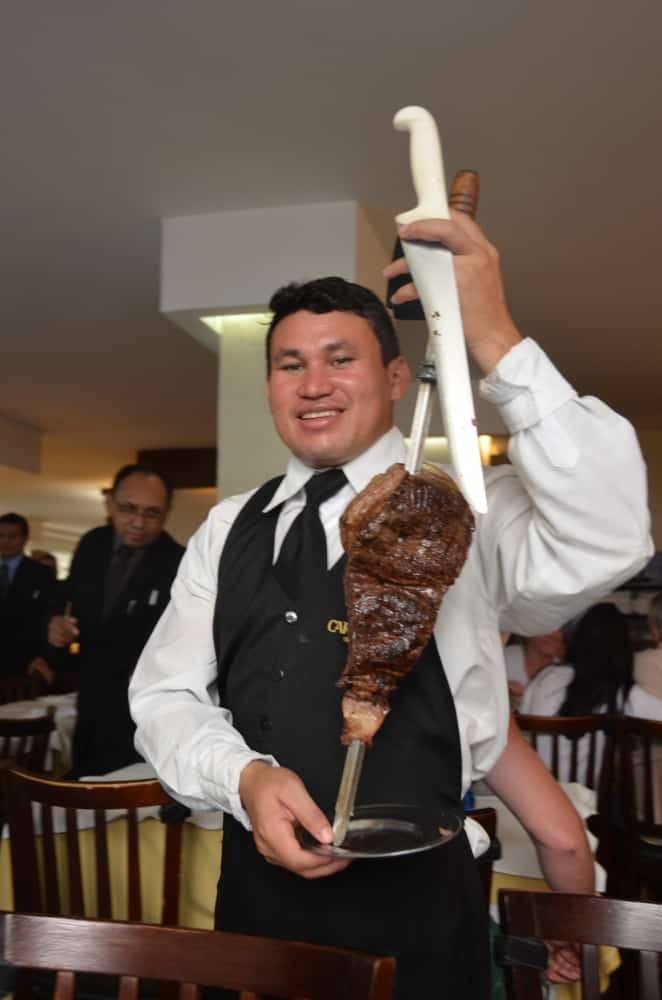 [ Jan.2016 ] For the last meal in South America, we had a lot of meat at a restaurant called Churrascaria Carretao near Copacabana in Rio de Janeiro.
Nowadays we see Churrascarias everywhere in the world, but this is originally Brazilian.
Waiters go around the table with various skewered meats and the customers can have as much as they want.
It was not popular in England about 10 years ago, and I remember that my first experience was in New York in the US.
Usually the good part of the meat does not come around so often, so you had better be patient to get the ultimate satisfaction.
But this time, we were quite hungry, so we took the attitude of 'those who come are welcome' and I think the good ones were only one or two.
But it was the real thing in Brazil, so it is a good memory.
After eating, we walked slowly along Copacabana for the last time and had a rest at the hotel.
Then we took the night flight back home, the end of our two week holiday in South America.
We did not stay long enough at each place this time, so definitely I want to go back there some day.