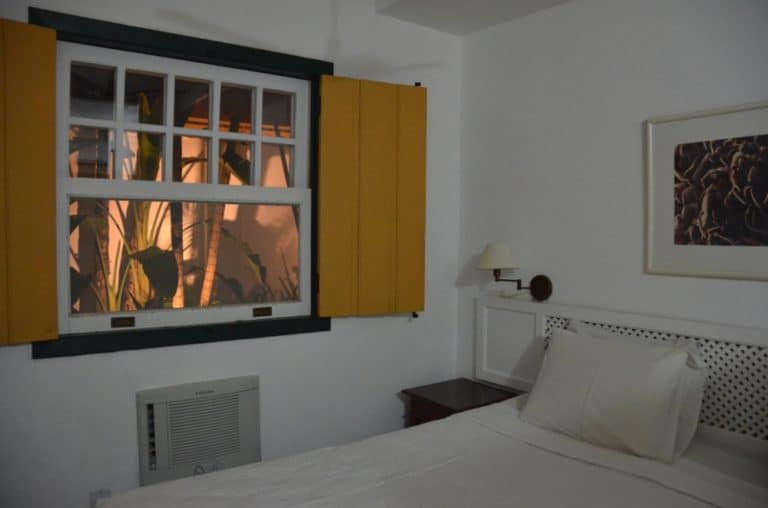 [ Jan.2016 ] When we arrived in Paraty in Brazil, it was already dark.
We went straight to the hotel.
During this tour, we stayed in many hotels and generally, they did not have any particular characters, but only this one was interesting.
It was like a primitive residential home.
You could call it colonial style, maybe.
The room was very small, so much so that we could not even open our suitcases properly, but the atmosphere was very nice.
The name of the hotel was Pousada de Principe.
The Pousadas in Portugal means the hotels using some historical buildings and they are luxurious ones, but here in Paraty it was much more easygoing and only a little bit better than tourist homes.