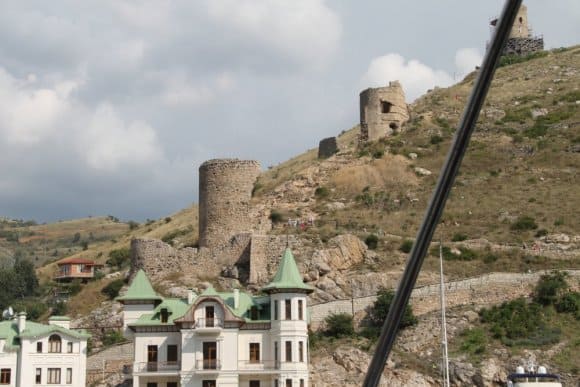 [ July 2013 ] The bay of Balaklava in Ukraine goes into the land like fjord, so you cannot see it from the sea.
That was the main point why this town was popular in Ancient Greece, Byzantine Empire, Genoa, Ottoman Turkey and Russia.
There is still a ruin of Genovese fortress on the hill.
During Crimean War, Nightingale ran a field hospital here.
Also the 'balaklava' which is now used by bank robbers or terrorists were originally knitted by British wives for soldiers fighting here to protect themselves from the cold weather.
It was very hot when we were there, but it must be very cold in winter.
And in Soviet era, this place was a secret base of nuclear submarine and ordinary people could not enter this town.
So, this small town has got a lot of history, but now it was a relaxing tourist destination.
We chartered a boat for about half an hour and travelled around the bay, which was wonderful.