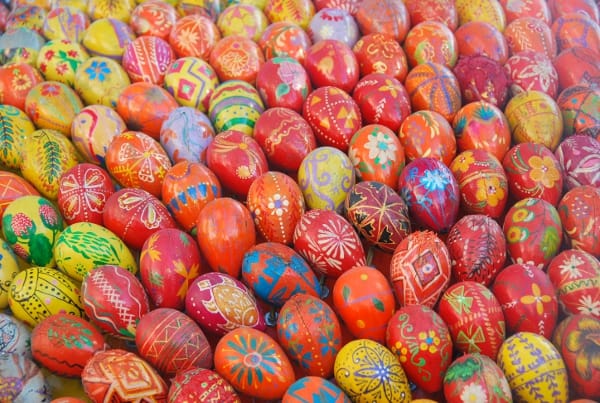 [September, 2011] One of the Ukrainian traditional crafts is to put patterns on eggs.
These ones were displayed within Kiev Pechersk Lavra, but we saw many in a craft market in the town.
Each one is different and all are pretty, so it was very difficult to choose one.
Most of them were made of wood, but some were real eggs.
We bought two of the real ones and got them back home very very carefully.