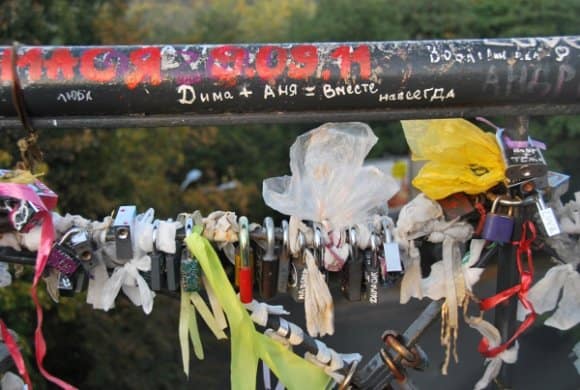 [September, 2011] The scenery we saw many times in Italy or Spain was here in Kiev, too.
A lot of locks on a rail in a park on the hill in front of our hotel.
On the locks, it says something like 'Our Love Forever'.
This must be a worldwide phenomenon.
Only difference here from southern Europe was the locks were generally bigger.
I thought it might be something to do with the communist mentality, the bigger the better.
If you see this sort of places with locks in other countries, let me know.