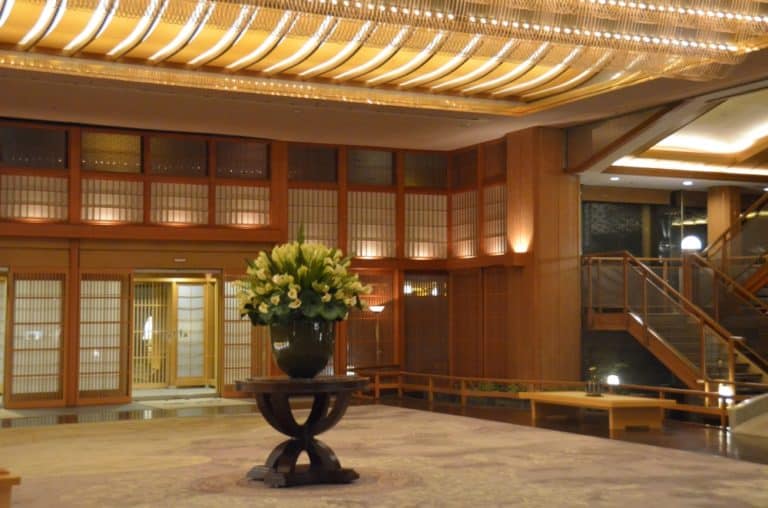 [ Mar.2016 ] On the second day of our family holiday in Noto Peninsula in Japan, we stayed in a huge ryokan called Notoraku in Wakura Onsen.
They had even a bridge and a waterfall at the lobby.
It was so big but according to a member of our family who had stayed here before, she had to be on the waiting list this time, which shows how popular this place is.
When we entered the ryokan, the woman who seemed to be the landlady looked at our elderly family and ordered someone to put a chair in the room. Very considerate.
The waitress who took care of us gave a strong impression, too, who looked like a woman who would be good at dancing flamenco.
The room was facing the sea and the view from the window was lovely, especially next morning, when the weather was nice.
The private bath here was only the open air one.
It was too hot to be in the bath for a long time, but too cold being outside, so I could not relax very much.
But the view with the sea and the moon was quaint.
The meal was mostly seafood.
Particularly I liked the firefly squid.
In the morning, we had the buffet breakfast in the western style outbuilding.
Another thing I should mention is the shop in the ryokan.
They had variety of goods and we all did a good amount of shopping there.