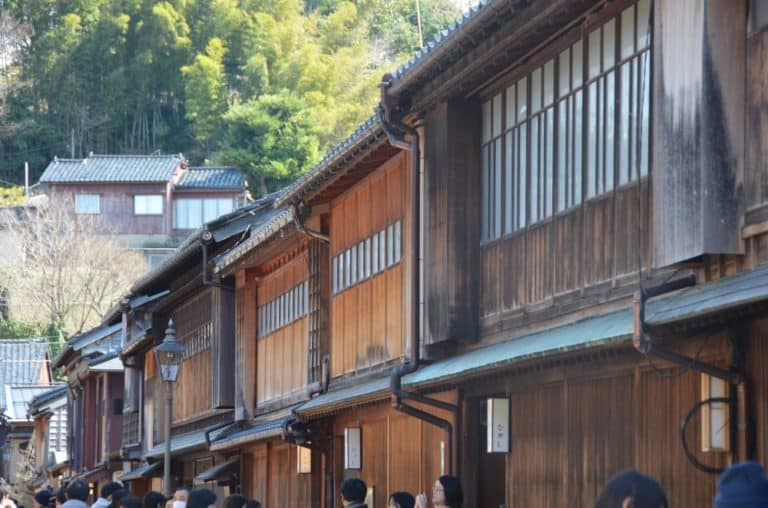 [ Mar.2016 ] On the way back from Noto Peninsula in Japan, we visited Kanazawa just for a few hours.
It was four years since I went there last.
During this time, the Shinkansen started running between Tokyo and Kanazawa directly.
Also it was a fine day, which was totally different from 4 years ago when we suffered from the explosive low-pressure system, so it was very crowded all over the town.
We visited Higashi Chaya District where we had enjoyed last time.
This time we noticed many women walking happily, dressed up in Kimono.
After that, we went to Oumicho Market to have lunch.
But the sushi restaurant where we went last time and had an exceptional sushi was closed on the day.
That was a shock.
Instead, we went upstairs of the market building and stood in the queue to enter a restaurant called Oumiyadenbee.
It took a while to be able to enter.
They had a modern system that we order things using a touch screen, but the space was private and we could relax.
A waiter with red framed glasses served us was like a comedian and we laughed a lot thanks to him.
The rice bowl topped with seafood was excellent.
Particularly the sweet shrimp melted in my mouth.