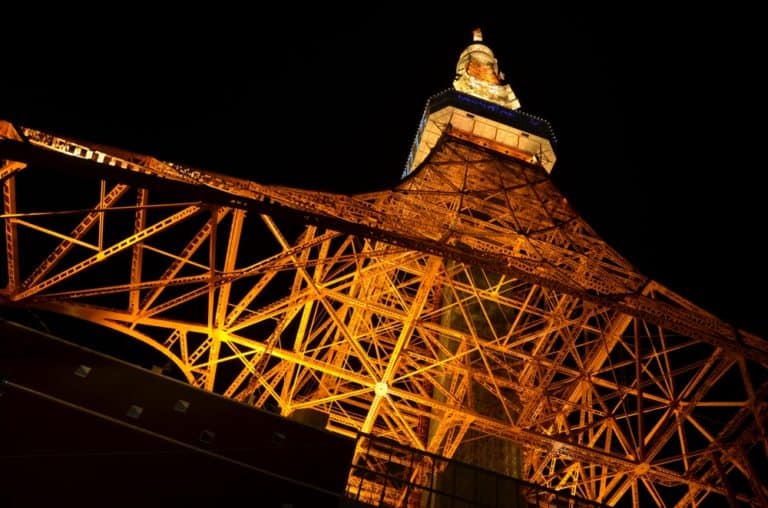 [ Jan.2015 ] We went up Tokyo Tower.
I had not been up there for decades.
The hight of this tower is 333 metres which is 13 metres more than Eiffel Tower in Paris.
It was open in 1958.
There is an observatory at the hight of 250 metres and from there we saw the sunset which showed Mt.Fuji as a nice silhouette.
It was the wonderful view which purified my soul.
And then, it was getting dark and we saw the lovely night view with the lights on the roads and buildings.
Because we went up Tokyo Sky Tree last year, which is higher than Tokyo Tower, I was not surprised at the bird's eye view, but I was impressed by the magnificent figure of Mt.
Fuji, which we could not see well last year.