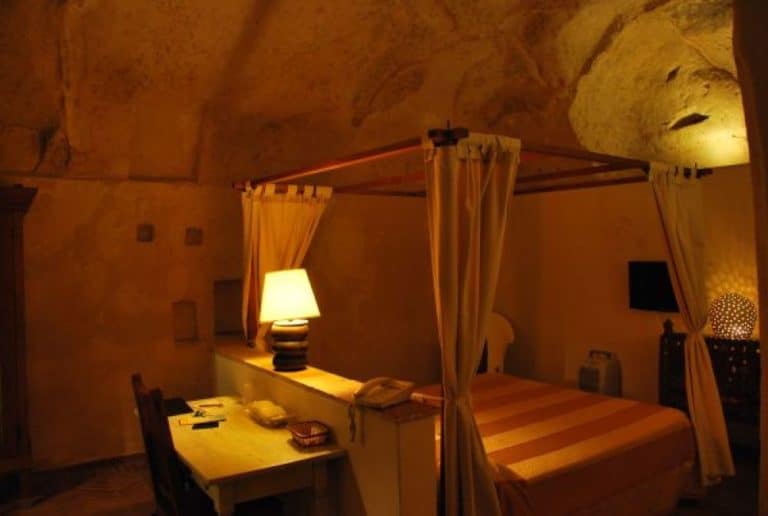 [December, 2011] This is our hotel room in Matera in Basilicata, south Italy.
Matera is cave town and of course the hotel is in the cave.
The room was slightly humid, but warm and comfortable with nice furniture.
Before coming here I was a little apprehensive, because when I stayed in a cave hotel in Cappadocia in Turkey, the room was damp and cold.
I don't know other rooms, but in front of our room, there was a sunny terrace and we could stay there under the warm December sun in the morning.
The sky was the bluest.
The name of the hotel is Locanda di San Martino, by the way.