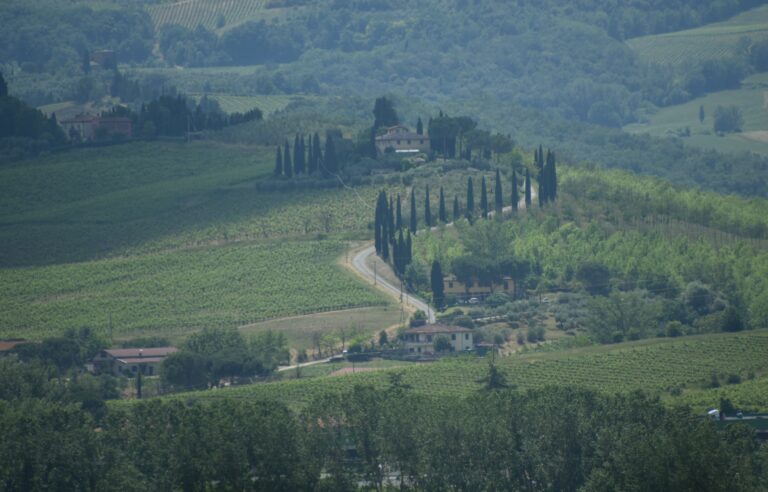 [June 2023] We made a reservation at a restaurant called L'Antica Fonte in Certaldo, a town in the Tuscany region of Italy.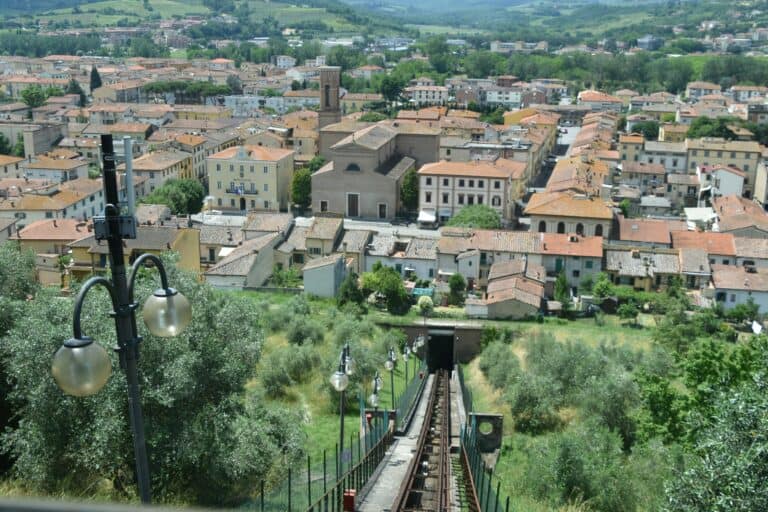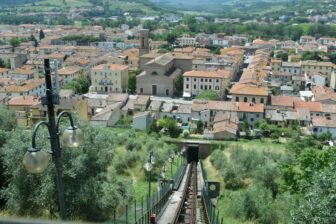 In the town of Certaldo, the new town is spread out on flat land where the train station is located, and the old town is on top of a hill that you can take the Funicolare (cable car) to go up to.
When we told the owner of the inn we were staying at the name of the restaurant, she said, "That is in the old town up there."
So, we rode Funicolare.
The return trip fare is €1.50 per person.
The old town is surprisingly photogenic.
The weather was a little too hot to walk around, but the scenery is worth taking pictures no matter which way you turn.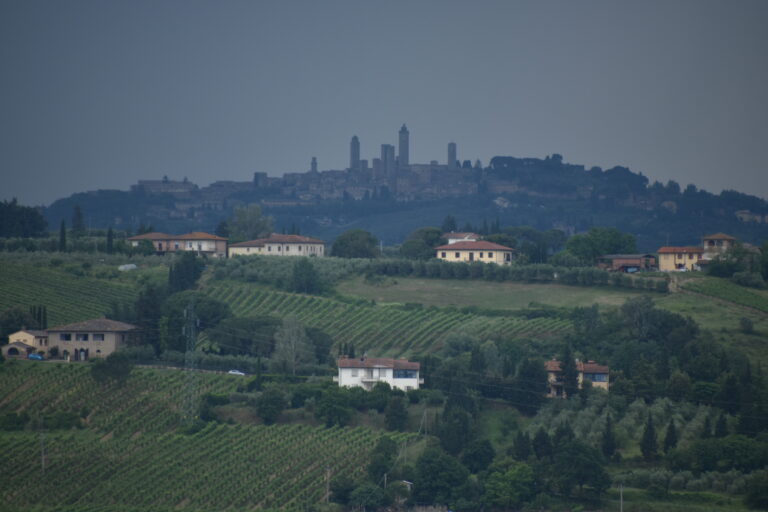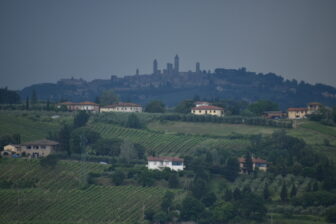 Certaldo is a town I had never heard of until I came across it online.
I was impressed that Tuscany is full of lovely places.
The only thing was that almost all the words I heard were German.
It seems a very famous tourist destination in German-speaking countries.
After getting lost for a while, we arrived at our destination restaurant.
They showed us to a table on the terrace with a nice view.
From this restaurant you can see the famous San Gimignano on the hill in the distance.
In front of it is a typical Tuscan landscape with cypress trees.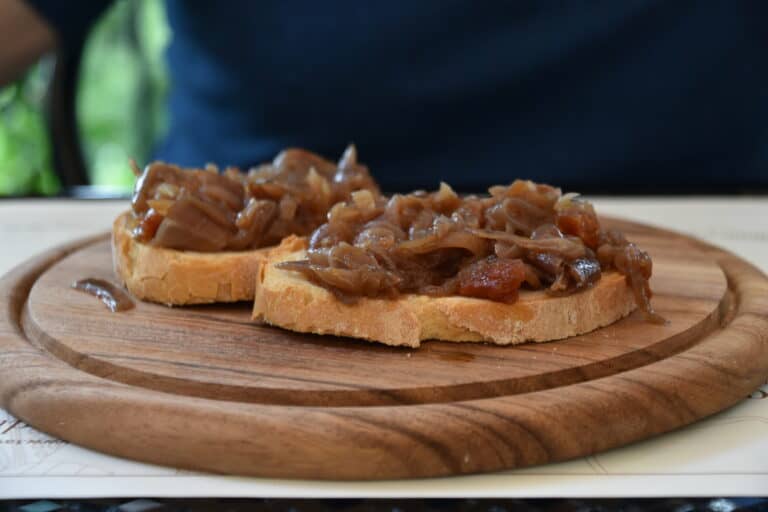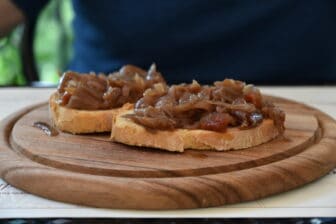 This kind of scenery is the one I wanted to see.
I was already ecstatic.
And the food was also very satisfying.
For starters, we shared the onion bruschetta and chicken liver bruschetta.
For the main dish, we chose the Tuscan specialty, Bistecca alla Fiorentina.
That was €52.50 for 1050 grams.
Of course, it's for two of us.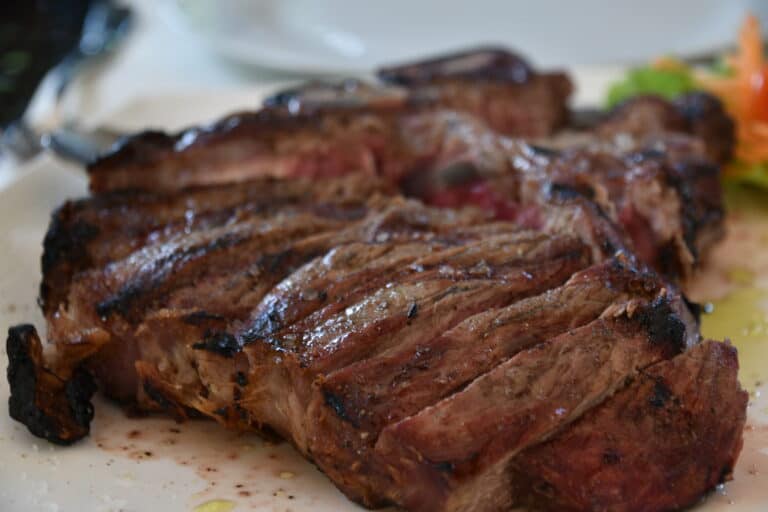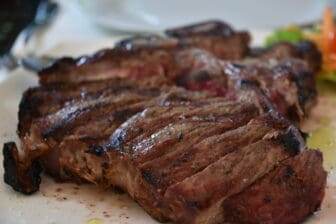 I'd give it a score of 90 as it's cooked medium rare, relatively tender, and not too big.
The reason it wasn't 100 points is because there were some parts that were a little overcooked.
For dessert, I had panna cotta and my husband chose tiramisu, and both were classic and delicious.
Since it's Tuscany, the wine was Chianti.
It had quite a strong flavour for a Chianti, and was perfect for our tastes.
At the end we were served Amaro and coffee liqueur.
This very satisfying lunch was not cheap at €121, but I think it was well worth it.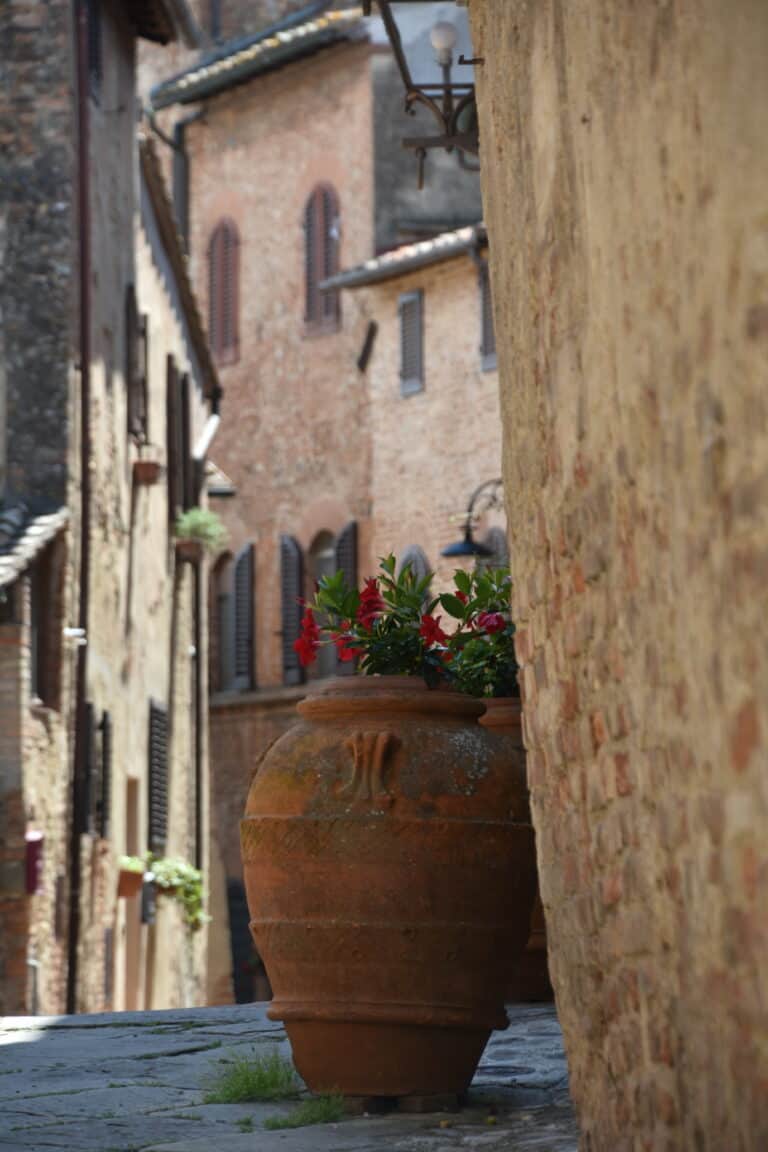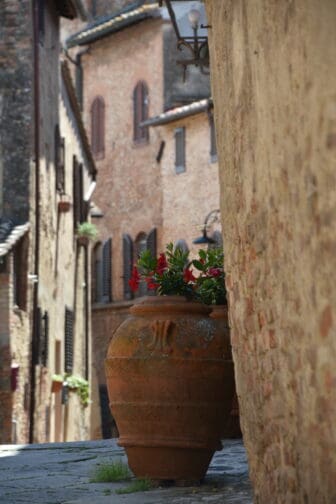 By the way, most of the customers were non-Italians.
At first, there was a German-speaking family on the right, a Spanish-speaking family on the left (later revealed to be Peruvians), and when the right side became vacant, a Chinese couple moved from another table (later revealed to be Singaporean).
Italy is a tourist powerhouse, so it can't be helped.