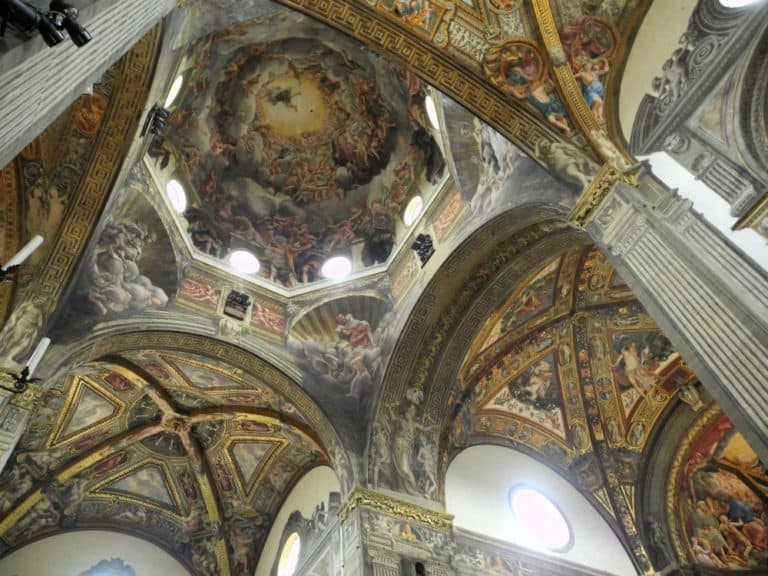 [ Mar.2016 ] We went to Parma in Italy which is famous for its ham and cheese.
Our main purpose to visit there was the food, too, but we had a walk around the town as we came all the way.
We had been here a few times before, but this was my first time to enter the cathedral.
And I gasped with surprise to see the luxury inside.
All over the walls and ceiling were frescos, almost like the Orthodox churches.
Later I looked into it and found that the main picture of this photo, which was above the main altar is a fresco painting called Assumption by Correggio, the famous painter in the Renaissance time.
Also there was a sculpture by Antelami who was an important sculptor and architect in the 13th century.
The crypt was beautiful, too.
There is also an octagonal Baptistery next to the cathedral.
On the day when we visited, the priests were wearing the costume which looked like the one of Knights Templar.
We could not find out the reasons clearly, but they said that because a renowned priest died, the Vatican in Rome ordered them to wear it.