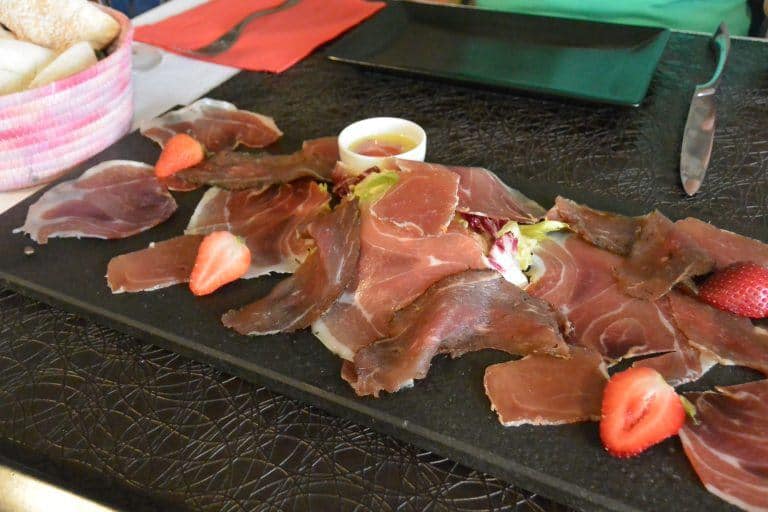 [ May 2018 ] On the second night in Sardinia in Italy, we had strong wind and rain and the shutters of the hotel in Alghero, where we stayed, kept making loud noises.
Everyone here told us that it was unusual that they had bad weather at this time of the year.
On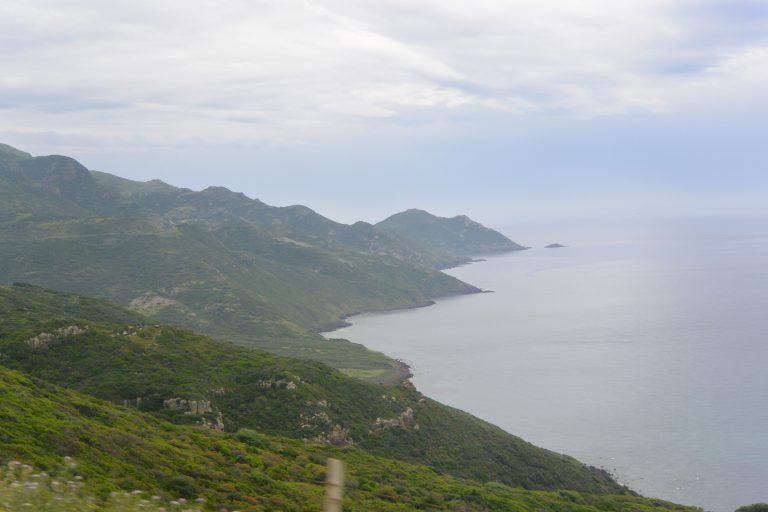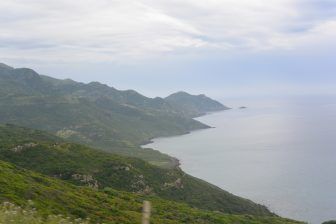 the third day, though the weather did not improve much, we took the 11:50am bus from Alghero to Bosa.
During this season, there were only two buses, one was 9:30am and the other was 11:50am.
Bosa is situated a little more than 45km south of Alghero.
They said that the landscape on the way is beautiful.
The person in the hotel said that it is listed as a Unesco World Heritage Site, but I am not sure about that.
Anyway, it would be very beautiful if the weather was better.
Unfortunately, the sky and the sea we saw were grey, but I could see that the lovely coastline was full of ups and downs and many kinds of wild flowers gave colour to the scenery.
Our bus was full of foreign tourists.
In front of us, there were people from northern Europe, Eastern Europeans were on the back and a birthday party girls group from the UK occupied the seats on the last row.
The east Europeans kept exclaiming "Beautiful!".
We arrived in Bosa after about one hour.
This town was not on the sea, but developed on the river.
There was a ruin of a castle on the hill and there were colourful houses surrounding it.
It was lunch time, so we looked for a restaurant.
We found out later that this is a fairly big town, but at that time, we were wondering if there are any restaurants here at all.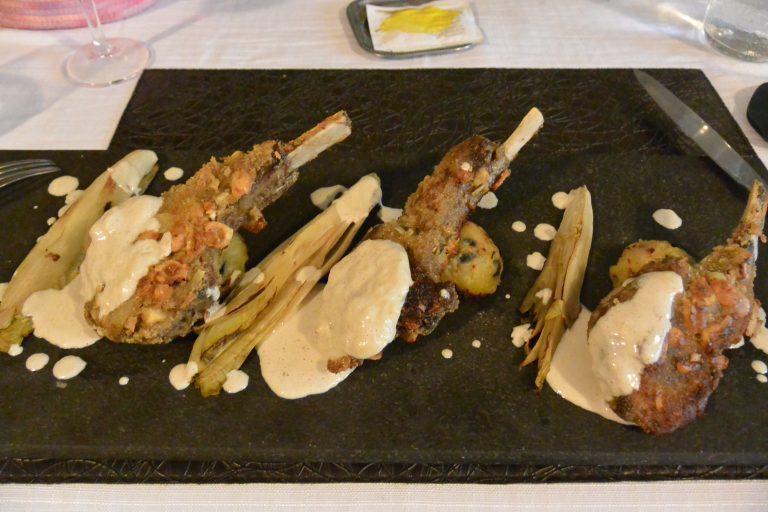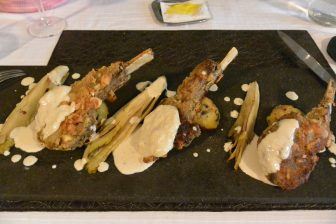 We walked towards the old part of the town and went into the first restaurant we found which was called Esto'o'.
It seemed that there were many people like us, so the restaurant was almost full.
The staff were all over the place as if to suggest they did not expect so many customers this lunch time.
So the service was slow, though they were friendly enough.
We had a dish of an assorted ham of pork, boar and lamb for the starter.
Because we had seafood a couple of days in a row, I wanted to eat meat.
For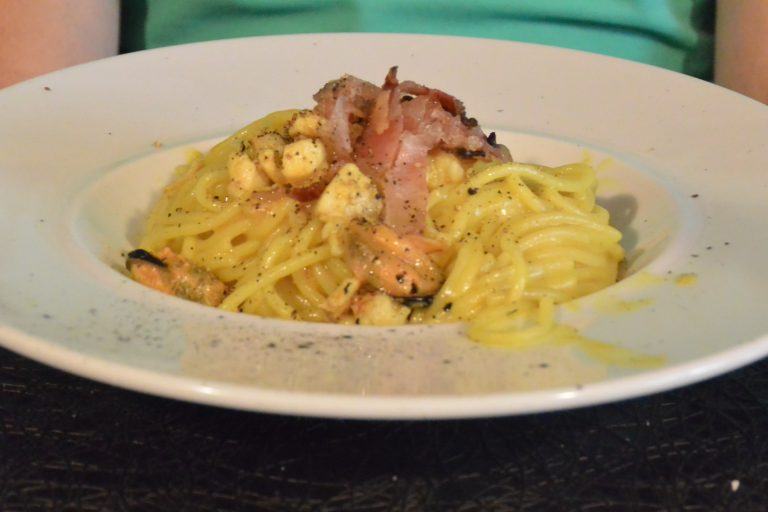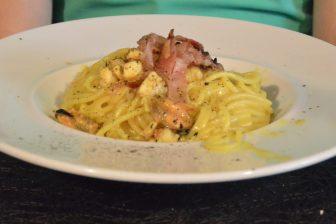 the main, I chose a lamb dish with cheese sauce.
Although this was a small restaurant in the countryside, it was well prepared and nicely presented.
My husband had the Carbonara with some shellfish.
The dessert was Tiramisu, which was nice and light.
We had a glass of wine each and the bill was €66.
It was not very cheap considering the location, but the food was satisfactory.