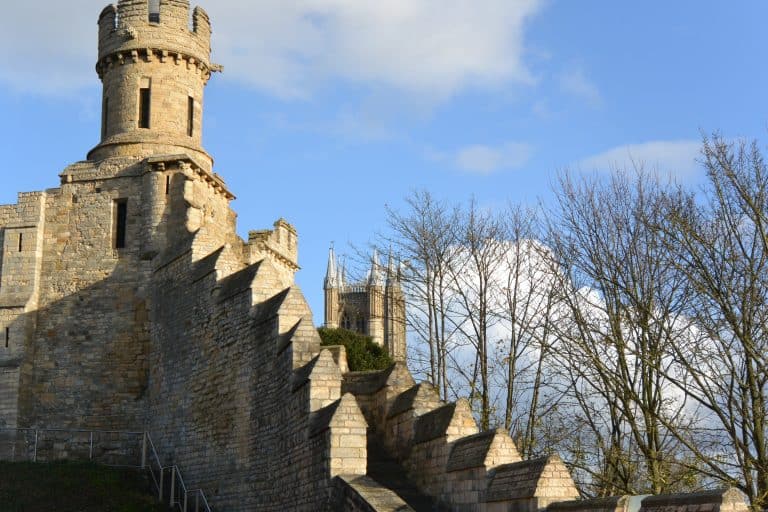 [ Nov.2018 ] After we enjoyed visiting the Cathedral in Lincoln in the middle of England, we went to see the Castle opposite to the Cathedral.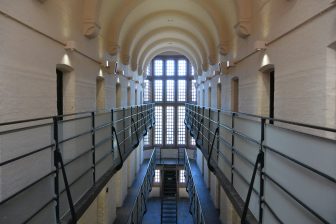 According to the guidebook, it was built 2 years after the 1066 Norman Conquest, in 1068.
Apparently, William the Conqueror was an energetic man and he not only started building cathedrals soon after the conquest, but also castles.
There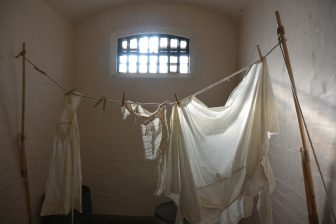 are 8 similar castles built by his order, including Windsor Castle, Rochester Castle and Colchester Castle.
When we entered the castle, the staff said "Visit and see from here" and pointed the way to the restored prison, which was a surprise.
This brick building is "County Gaol", built in 1787 in the south part of the castle site.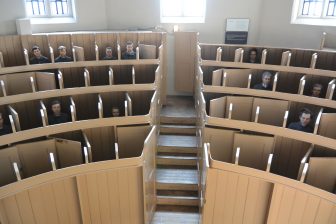 It is now beautifully restored and we could see the cells where the life of the prisoners was explained.
But the most interesting place was the chapel where the prisoners attended.
When we got there, a fellow visitor who had already seen the place told us "Go up to the pulpit and meet the prisoners", which I cou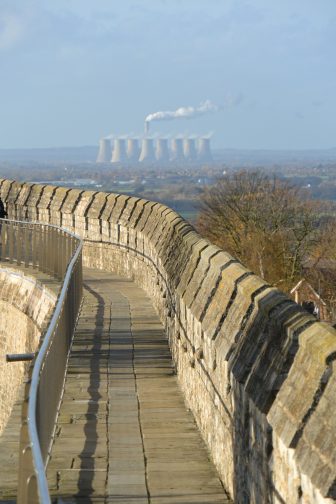 ld not understand, but when we got up there, I could see what she meant.
I shuddered to see the prisoners' depressed faces.
Of course those were dolls, but very realistically placed there.
This Victorian chapel was made with many doors and each prisoner stayed in a small compartment.
It is designed so that they could see the priest's face, but not meet other prisoners.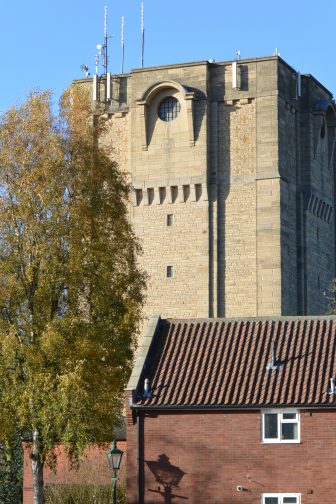 This prison was in use until 1878.
After the prison, we climbed up the spiral staircase to the castle wall.
The current wall was built in the 12th century, replacing the earlier wooden structure.
From the wall, we could see the old part of Lincoln and beyond very well.
There were some information plates here and there on the wall and we found that the tower near our hotel was Westgate Water Tower.
This was built in 1907 after the typhoid outbreak in 1904 in order to improve the water supply system in the city.
This is still used.
The most noticeable thing in the castle is the tower called Observatory Tower.
The higher part of this tower was built in the 19th century on top of the 12th century base.
The prison governor in those days was keen on astronomy and he built this tower to see the stars.
I suppose that is embezzlement of public funds, but somehow it is heart-warming anecdote, isn't it?