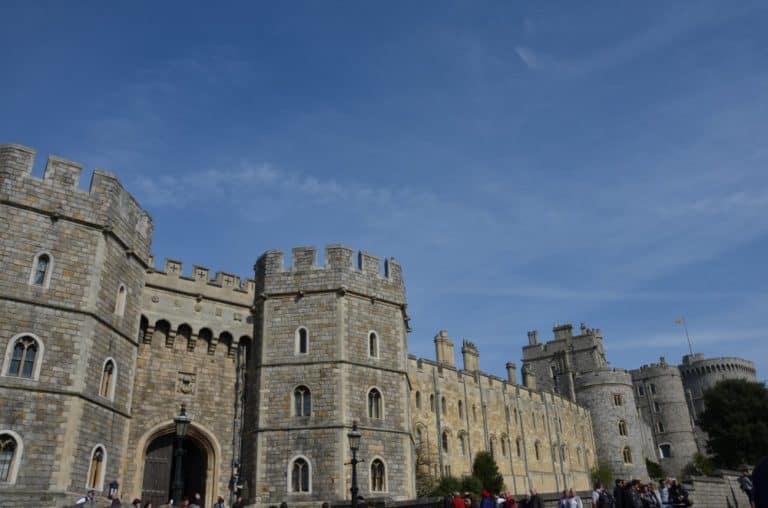 [ Mar.2014 ] The Windsor Castle in England is one of the Queen Elizabeth's homes.
According to the guide book, at the weekends when she does not have any official events, she stays here.
The area of the castle is as large as 10.5 hectare and it has got 951 rooms and within that, 225 rooms are bedrooms.
Only the queen can relax in this sort of  huge house…
In fact the people who live here are not only queen and her family, but also workers, so altogether about 160 people live there.
It has got about 1000 years of history and during that time, many extensions and refurbishments were done.
I was surprised to know that the entrance fee was as much as 18.50 pounds, but apparently we can use this ticket for one year.
To use it again, we had to get a stamp on at the exit.
Audio guide was included in the price.
The Japanese one was very proper and good.
Also, the attitude of the staff there was nice and gentlemanly.
Especially Mr.Michael Wilson who was managing the queue to enter "Queen Mary's Dolls House" was cute with a sweet smile.
But I have one big dissatisfaction.
Taking photos were forbidden inside the buildings.
I think there is no harm by taking photos there.