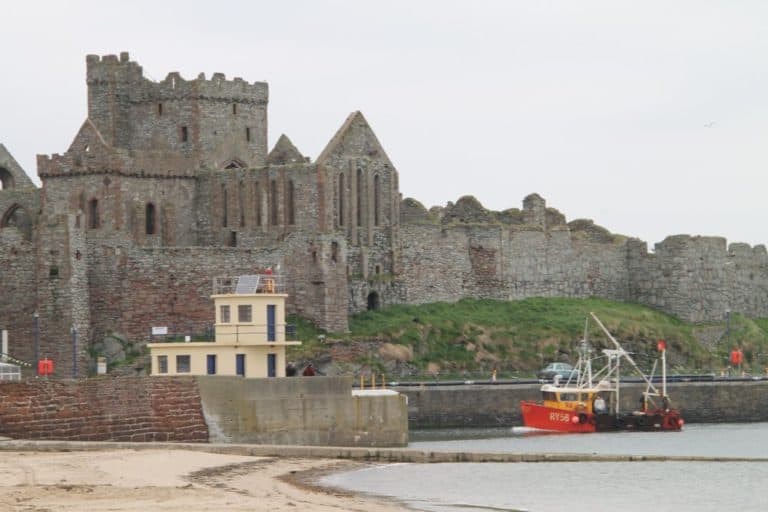 [ May, 2014 ] There is a fine ruin of a castle in Peel in Isle of Man.
Inside the site, there were a few ruins of buildings scattered in the beautiful green, which reminded me of  "All that remains, Of warriors' dreams", the famous phrase of a Japanese poem.
Origin of this castle was a fort of the Norwegian viking King Magnus built in 1098.
After that, in the 13th century it became under Scotland, then in 14th century under England.
There is a ruin of St.German cathedral inside the site, too.
This was started being built in the 12th century and the crypt was used as a prison.
The booklet called "A History of Peel" says "it was a miserable place even on the warmest days in summer, so a few days sentence was enough to deter most people".
By the way, they say that  this Peel Castle is sometimes mixed up with a small castle in Piel island, which is about 30 miles east from here.
We went to Piel island last year (this is it).