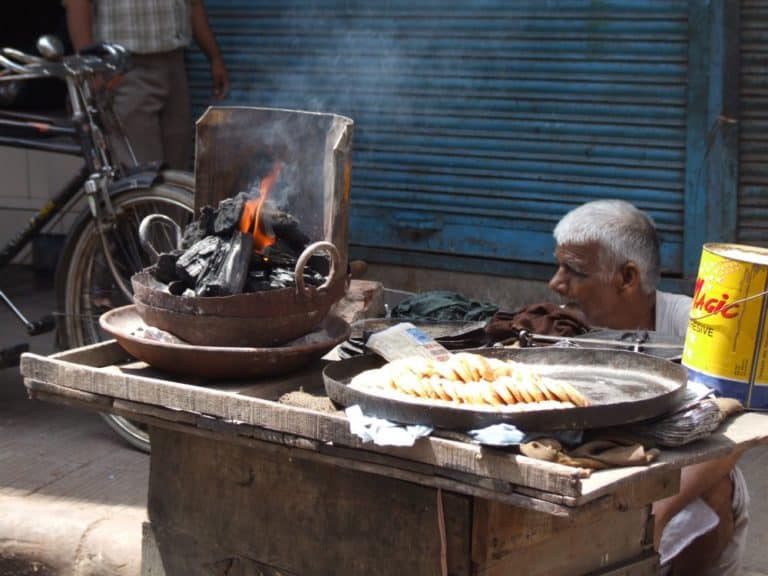 [ Sept.2006 ] I will talk about my old holiday again.
I joined an English tour to north India in autumn of 2006 with my Malaysian friend whom I met in Armenian tour.
This was my second time to enter India, but I was overwhelmed again by the strong air with a particular smell as soon as we arrived there.
The most surprising thing for me was that while we were travelling in the city of Delhi, we saw some people were sleeping in broad daylight using small spaces like behind the telegraph pole.
There was an old man sitting still assimilating with the collapsed building.
Also there were a lot of men urinating outdoor, which was another surprise for me.
Donkeys and Cows were eating something at the heap of rubbish.
The economy of India was already developing a lot as one of the BRICS countries, so there must be a lot of jobs.
According to our guide, "People sleeping on the streets have just that sort of mentality".
I thought visiting India was the extreme experience of different culture.