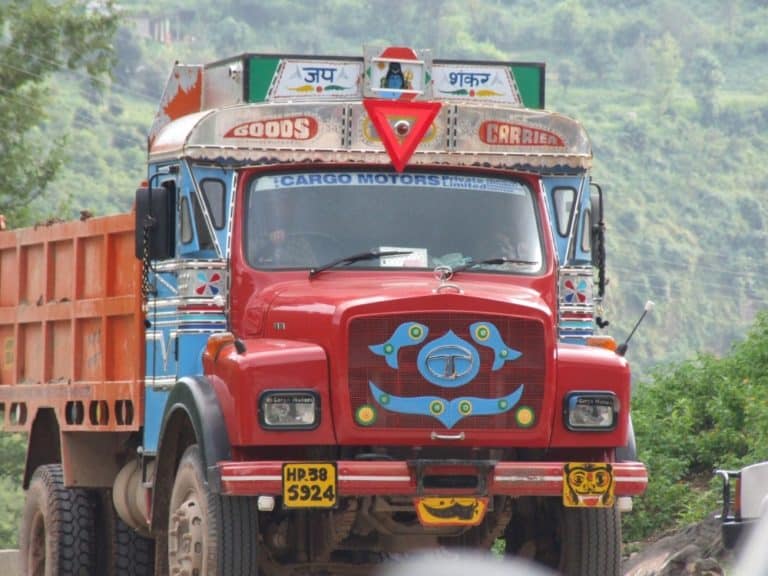 [ Sept.2006 ] This is a rolly I saw on the way from Amritsar to Dharamsala.
The rollies in India were very showy.
Our tour continued our journey by four six seater 4D Toyotas.
After a few hours, we came to slopes and saw terraced rice fields.
The view was somewhat similar to Japanese countryside from afar, but there were monkeys or cows on the roadside.
The road gradually became narrow and the women wearing sari got fewer and instead more women were wearing Salwar Kameez.
On a winding slope under the heavy rain, our car's tire went flat.
The drivers worked hard cooperating together and quickly changed the tire.
In our car, my Chinese Malysian friend and I were with three women from Yorkshire, north England.
One time, we took a photo altogether including the driver, whose name was Rana.
I remember that before taking the photo, Rana hurried to look at his car's mirror to tidy up his hair, which was rather sweet.