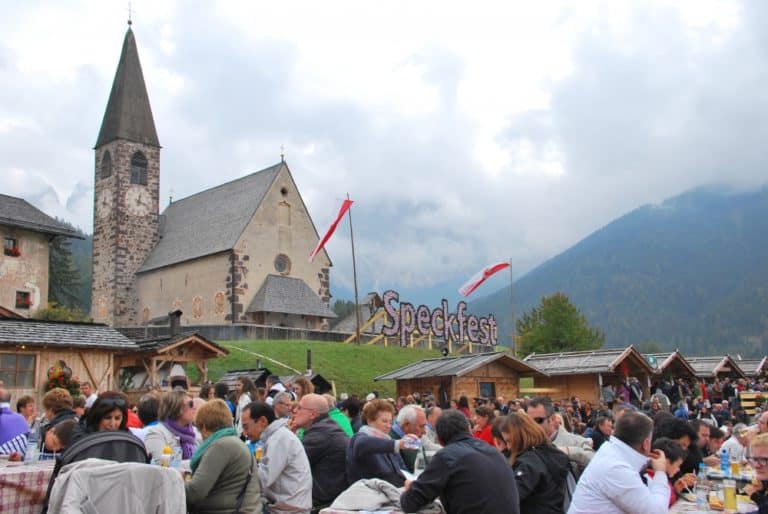 [ Oct.2014 ] Our main purpose of our trip to South Tyrol was this Speck Festival.
This is held every October in Santa Maddalena, about one hour drive from the village we stayed one night.
Speck is cured and smoked ham, which was born here in the south side of the Alps.
It has been known as Speck since 18th century, but they have been making this kind of ham since 1200 or so.
Originally the bigs were slaughtered only in Christman time and this recepe was created so that people can eat meat entire year.
According to our nutritionist friend, it is good for health because the salt is not used much to make this ham.
The festival was a great success.
The eating corner which serves Speck and others were already full with very many people and it was difficult to find the table to sit down.
Finally we found a space and ate them.
It was delicious with the beer, which was tasted very German.
On the stage, they palyed local music and showed their dance, and there were many booths where we could enjoy shopping, too.
I enjoyed it here very much.
The roasted chestnut was very good, too.