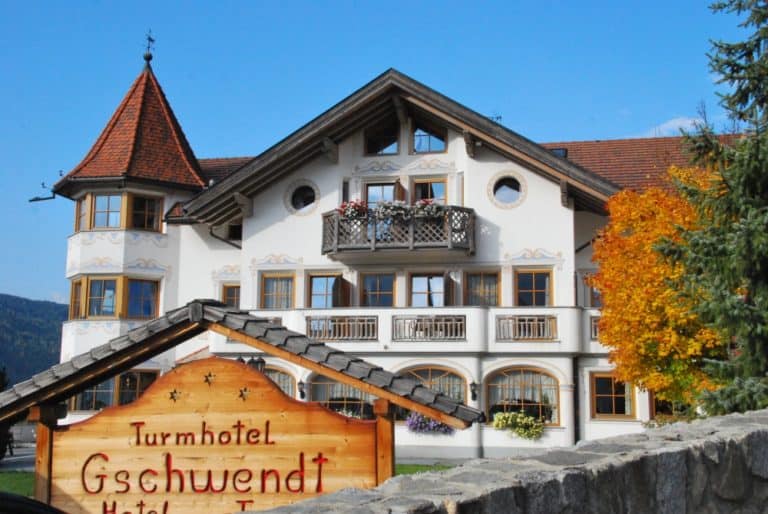 [ Oct.2014 ] A young couple invited us for an excursion to South Tyrol, which is in north east of Italy.
A long time ago, when I visited Europe for the first time, our group moved from Italy to Austria by bus and this time, we took the same route.
Then before going into Austria, we turned right.
The view around here was really Tyrol with wooden houses and churches with red spires.
It is the world of "Heidi" or "Sound of Music", but it is still Italy.
Our destination was a hotel called Gschwendt (only one vowel!) in a village of Valle di Casies.
This village has got another more German name, Pichel-Gsies.
Our room was pretty wooden one which reminded me of a room in Switzerland.
This room cost 108 euros with not only breakfast but also the substantial dinner (salad bar+ gnocchi with gorgonzola sauce as the starter, roasted pork for the main and ice cream with berry sauce for dessert).
Very reasonable.
Next morning, I saw the nice view from the balcony, which lifted my spirit up.
The coloured leaves were so lovely with the light coming through them.
Interesting thing was that the music we heard from the chuch sounded like the one in some beer halls.