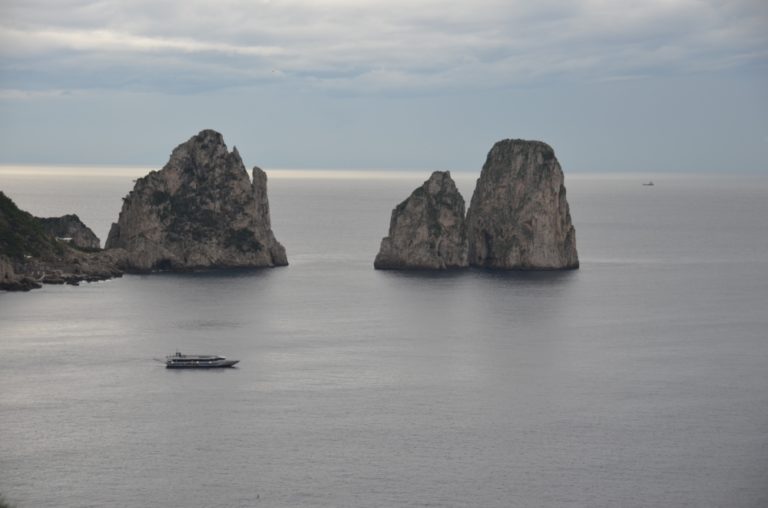 [ Oct.2015 ] Those three rocks, Faraglioni, just next to Capri island in south Italy are the symbol of Capri.
One of the Roman Emperors, Tiberius lived in Capri from 27 – 33 AD and he made smokes from the top of one of the rocks to send orders.
Currently there is a castle like house on top of the hill where you can look down the rocks.
Apparently it belongs to a millionaire who built his fortune with baby foods.
According to the internet, if you kiss when you go through between the rocks by boat, you will get the eternal love, though our guide Salvio did not say a word about that sort of romantic things.