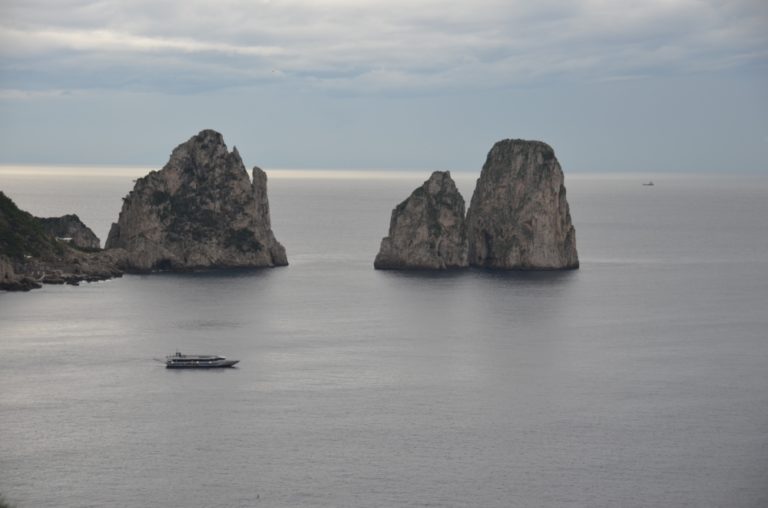 [ Oct.2015 ] Those three rocks, Faraglioni, just next to Capri island in southern Italy, are the symbol of Capri.
One of the Roman Emperors, Tiberius, lived in Capri from 27 – 33 AD and he sent smoke signals from the top of one of the rocks to send orders.
Currently, there is a castle-like house on top of the hill where you can look down on the rocks.
Apparently, it belongs to a millionaire who built his fortune through manufacturing baby food.
According to the internet, if you share a kiss when you go between the rocks by boat, you will receive eternal love, though our guide, Salvio, did not say a word about those sorts of romantic things.