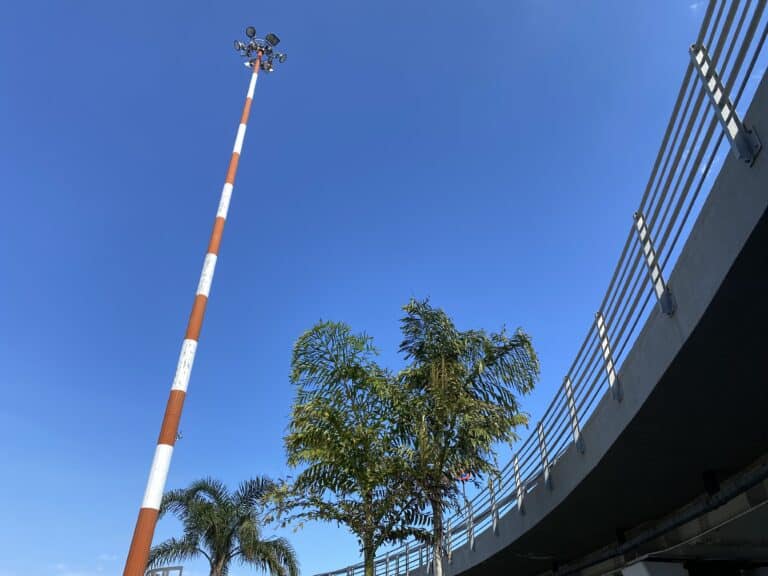 [Aug. 2022] This year's summer holiday was spent in Syracuse, Sicily.
A holiday that would have been realised a year ago originally.
We have bitter memories of this time last year when my husband's leg injury forced us to abandon the trip.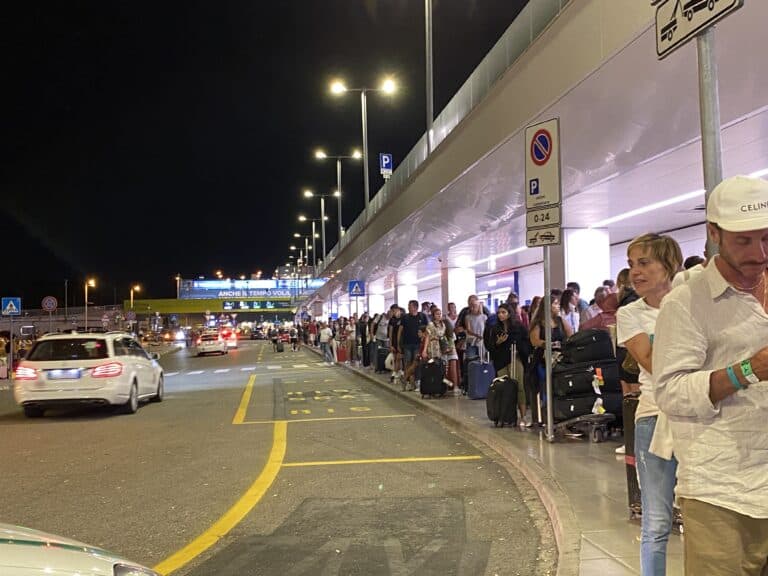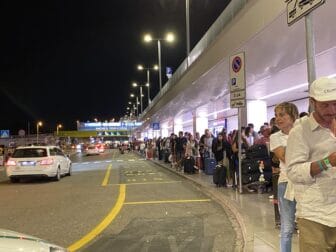 Yes, he often injures his leg.
There was one case in Portugal that is still fresh in our memory.
Last year, we were able to cancel most of the flights and accommodations we had booked for free, but only the cheap flight between Milan and Catania charged a cancellation fee, so we didn't cancel it and carried it over to this year.
So, first we flew from London to Milan and stayed overnight before flying to Catania in Sicily.
At this time in the second half of August, many of the Italians were returning to Milan from their summer holiday in the provinces, so the queue for taxis at the airport in Milan was astonishing.
Everyone was agitated, and I actually had a skirmish with the person who tried to cut in.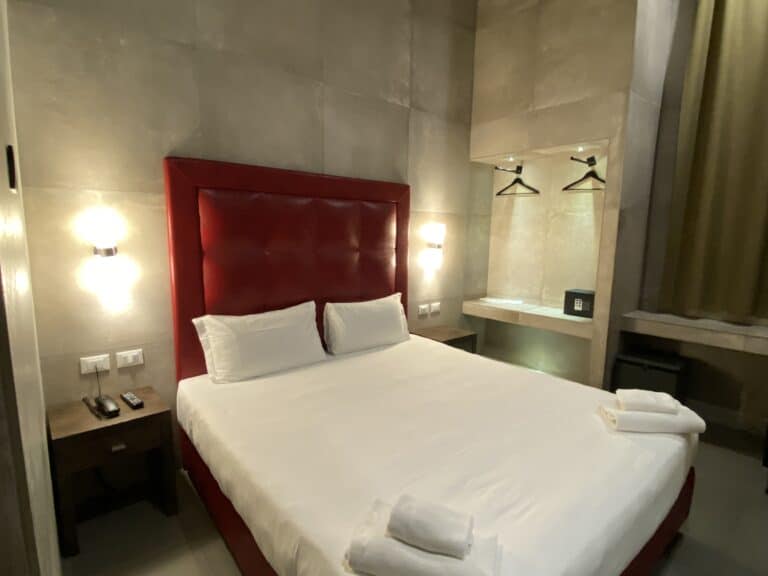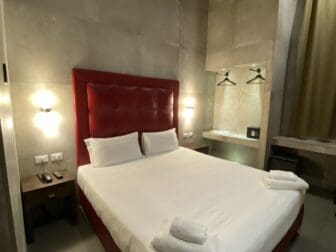 I hate people who cut in line.
In Milan, we stayed at the Spice Hotel (we call it a prison hotel).
It has grey rooms with bare concrete that we stayed in last year.
We don't particularly like it, but anyway, the location is convenient.
And the next day, we flew to Sicily with a low-cost airline EasyJet for the first time in a while.
Low-cost airlines have many detailed regulations, and I have a notion that if you make a mistake, you will be charged a large amount, so I was a little apprehensive, but we did not have any problems in the end.
When we arrived at Catania Airport, it was crowded with people who wanted to enjoy the last days of summer.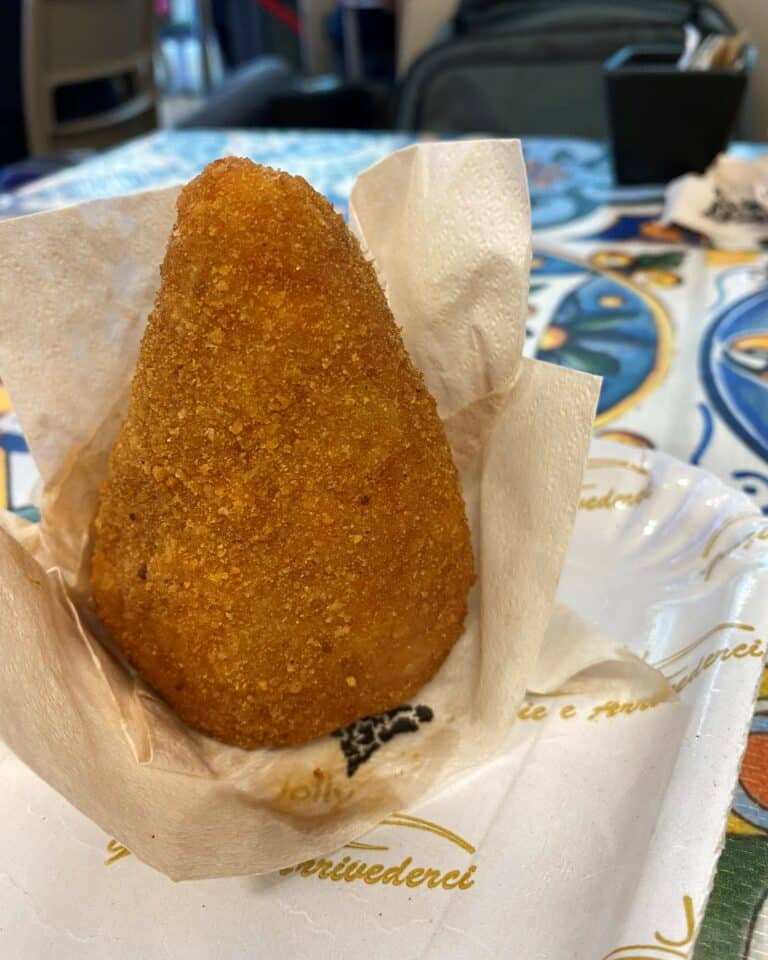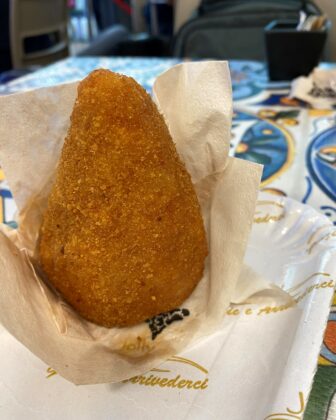 We were hungry, so we waited for a table to become available and had a light meal at the café on the airport premises.
I had an unsatisfactory panino, but my husband ate a Sicilian speciality, arancino right away.
An Arancino is a heavy croquette with mixed rice instead of potatoes.
He said that it was delicious.
After filling our bellies, we headed for the bus to Syracuse.
As a result of my husband asking here and there, we finally bought the tickets (€6.20 per person) and was able to get on the bus that was 15 minutes late.
I was asleep on the way which took about an hour, so I don't know the view from the window.
From the point where we were dropped off in Syracuse to the accommodation we had booked, we didn't have the energy to get lost with our large luggage, so we took a taxi.
It took less than 5 minutes, but it cost €12!
Yes, in Sicily, you have to be careful with taxis.